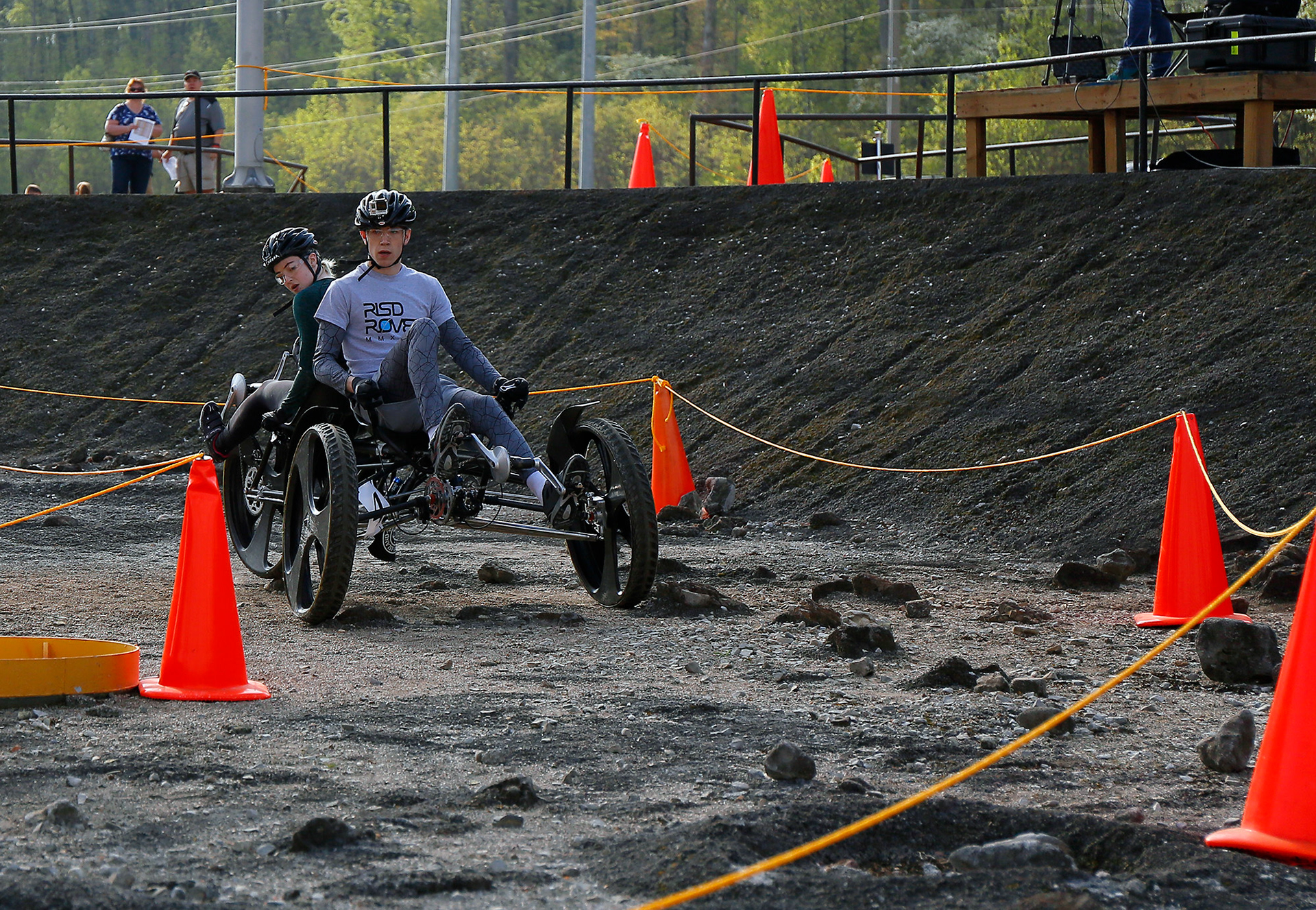 I was chiefly responsible for the design of composite parts, including the wheel, seats, fenders, and leaf spring. I also assisted with brazing/welding of the frame, design and fabrication of the handlebars and center folding coupling, and machining of steering components.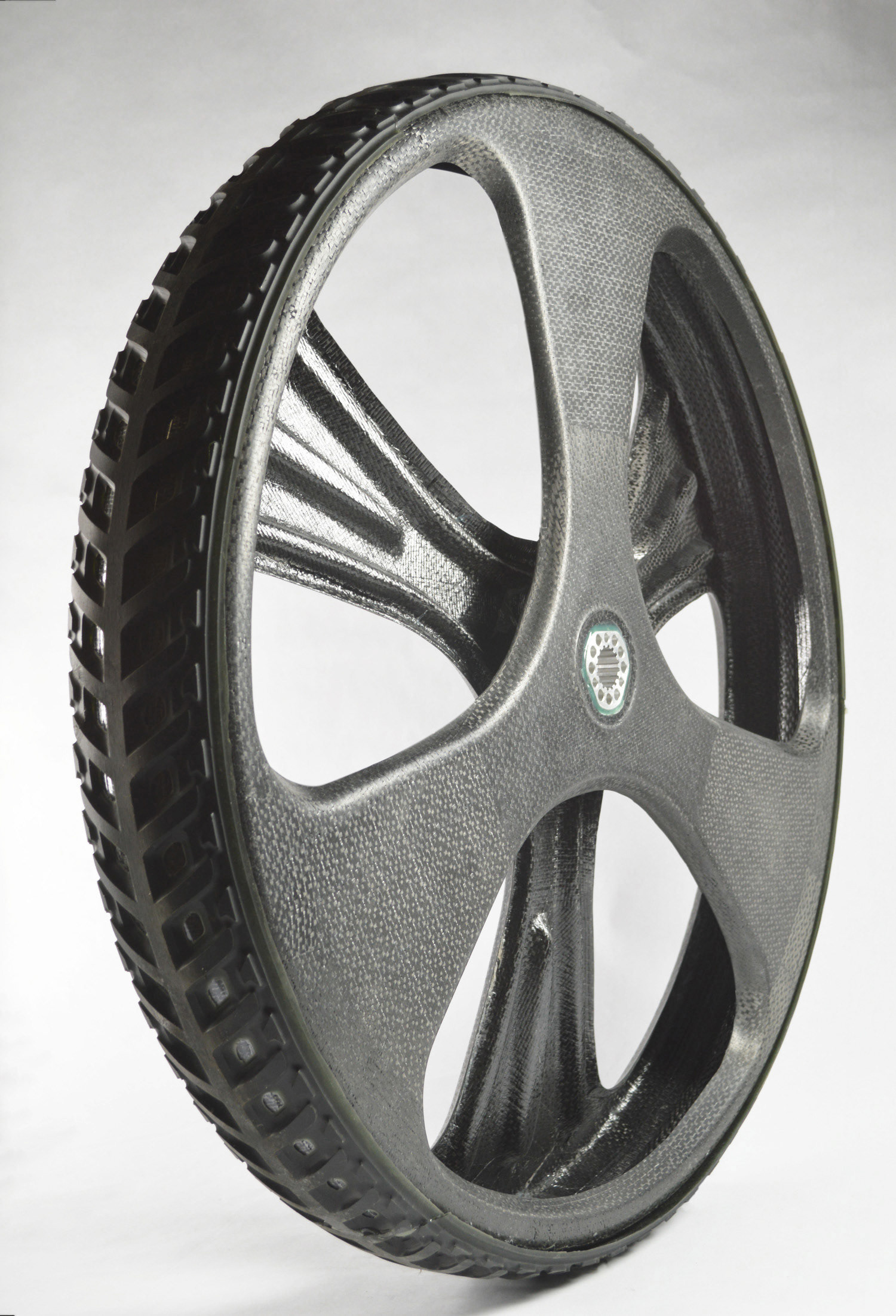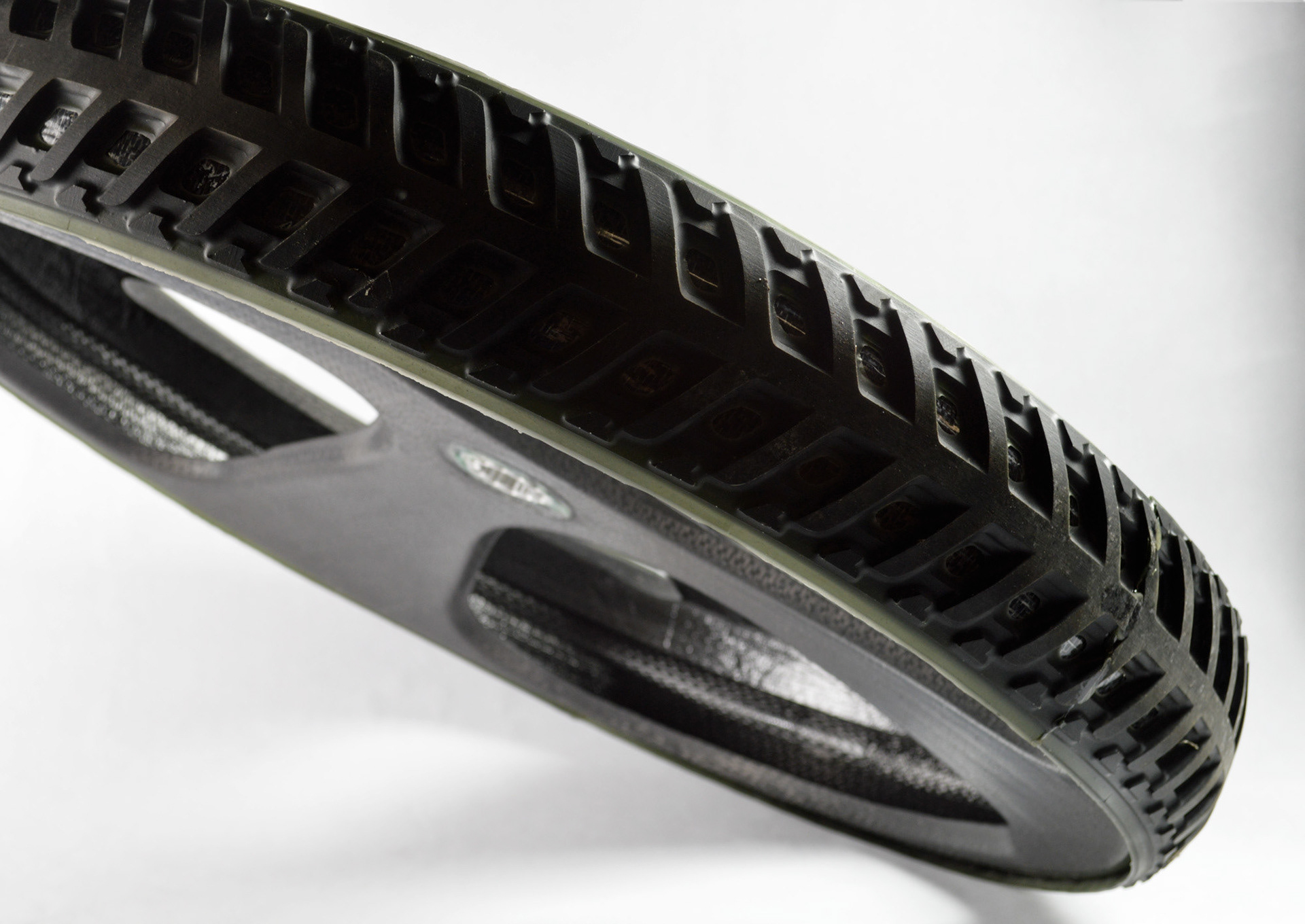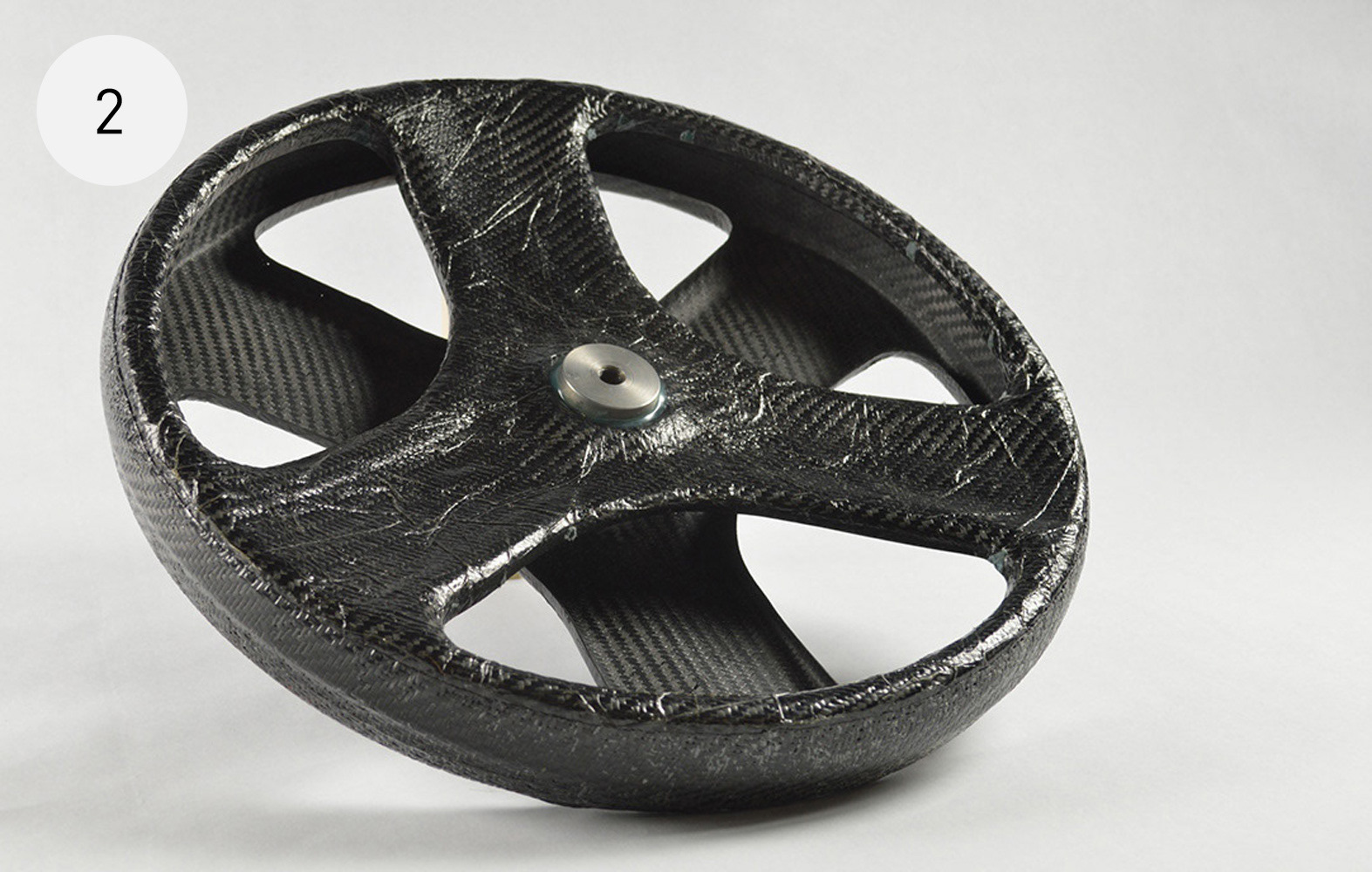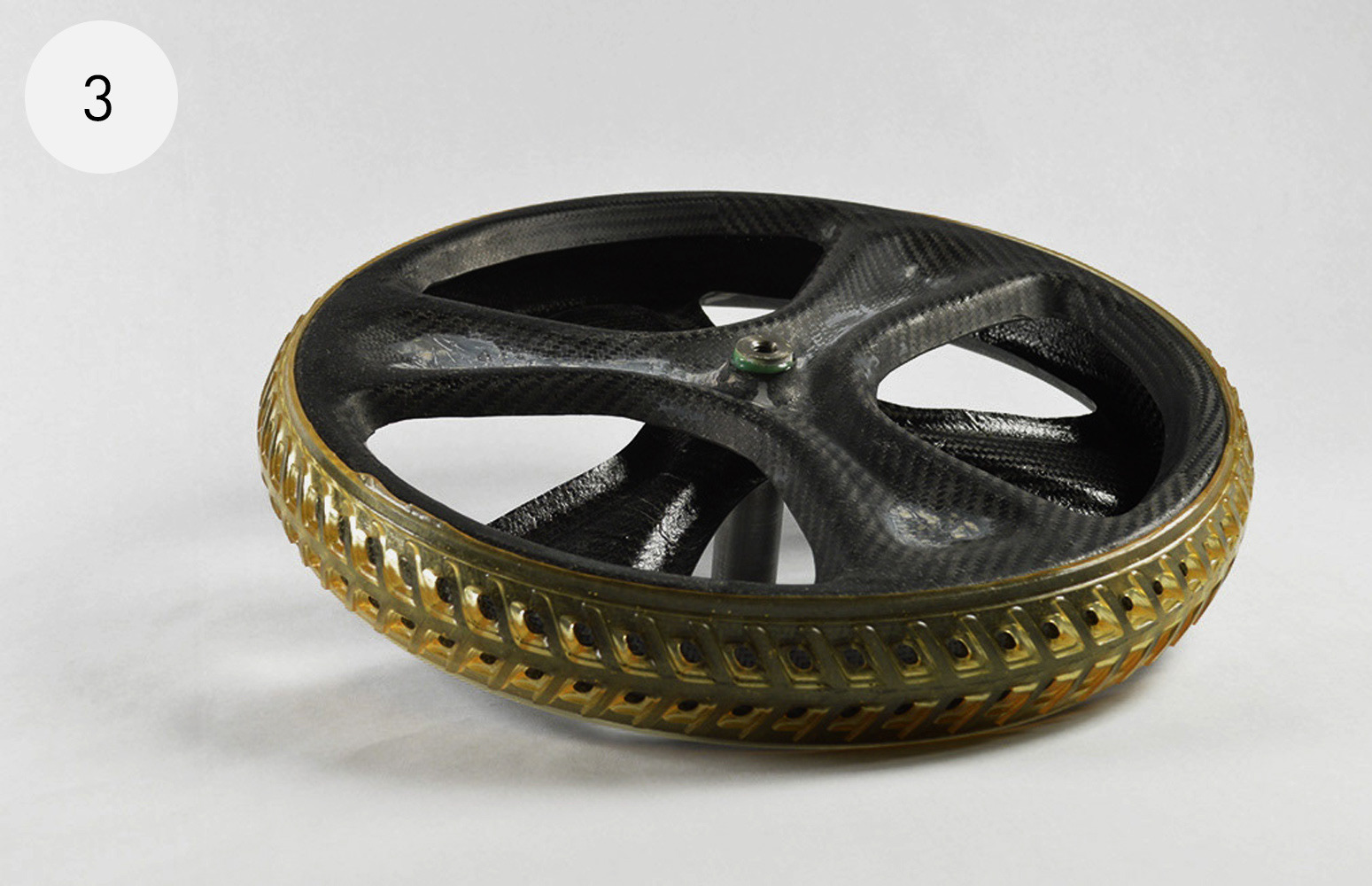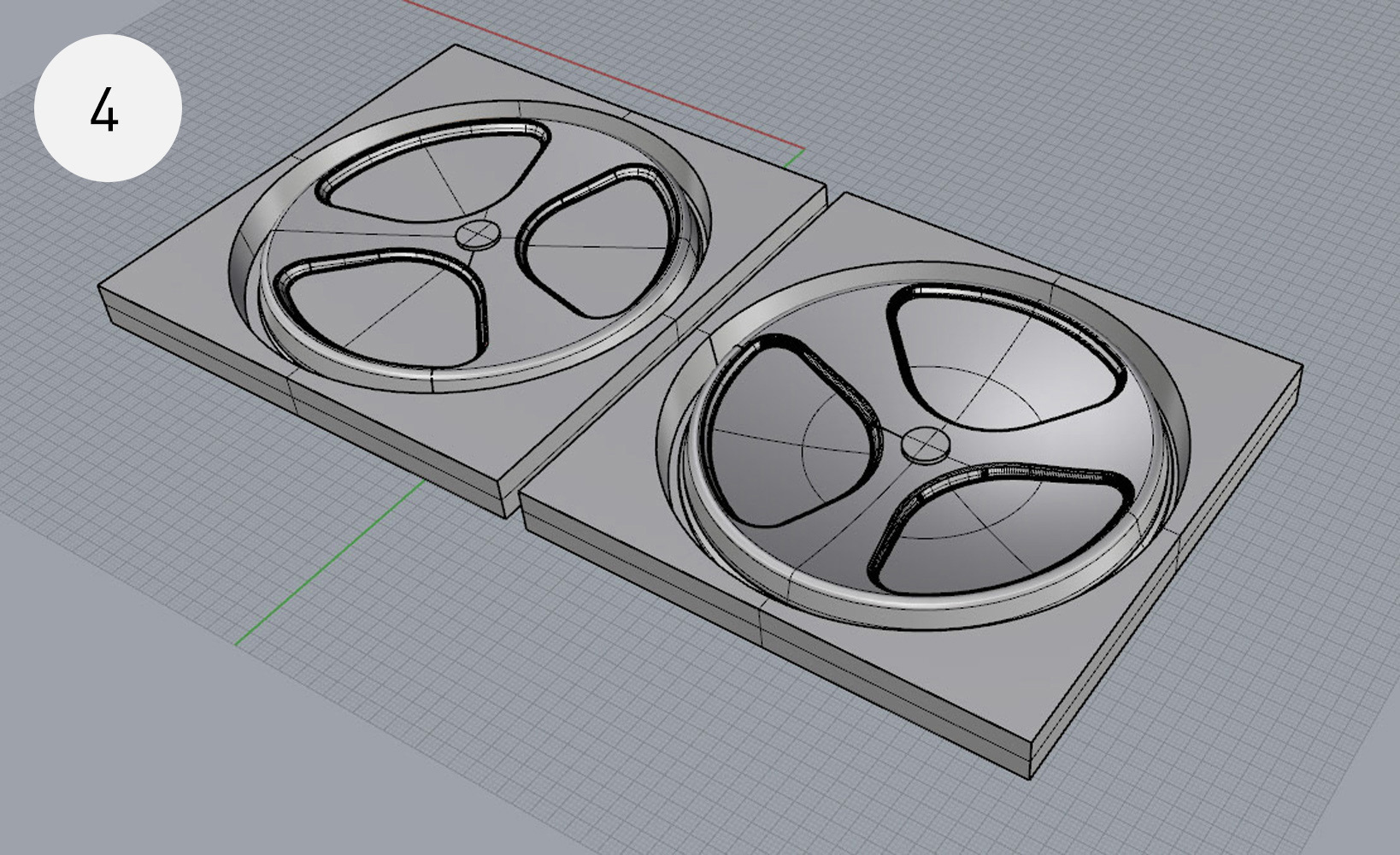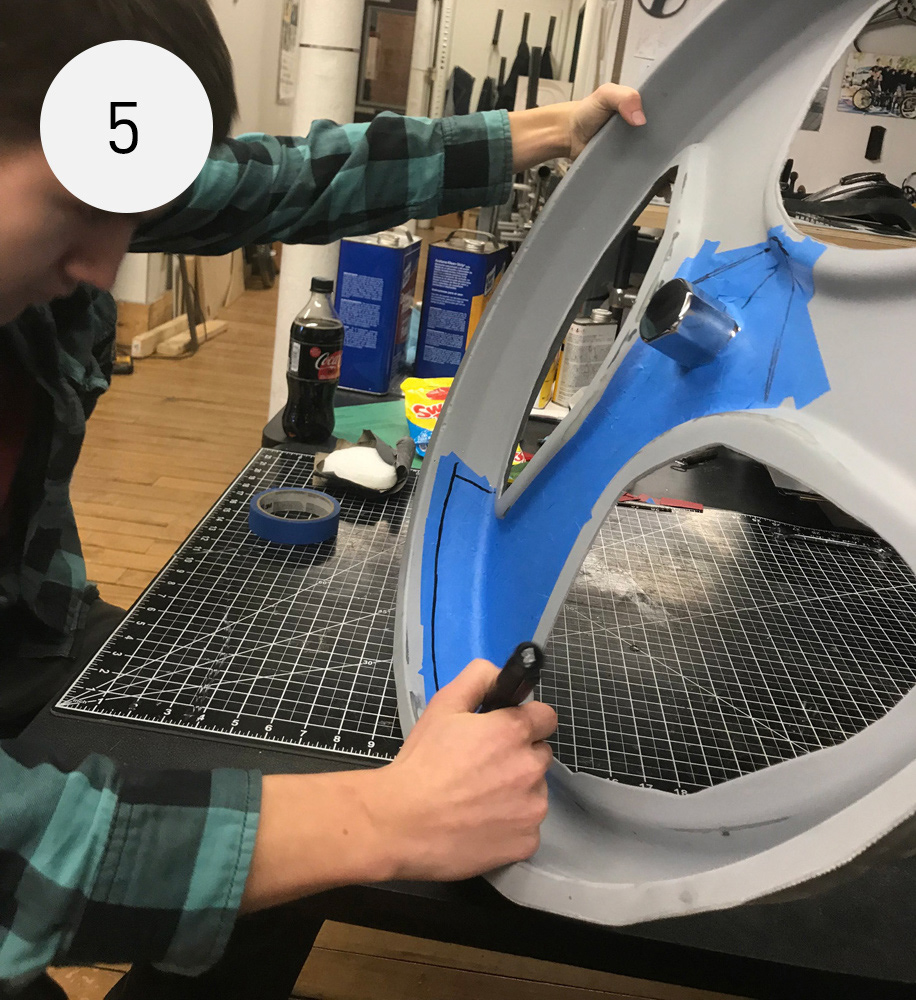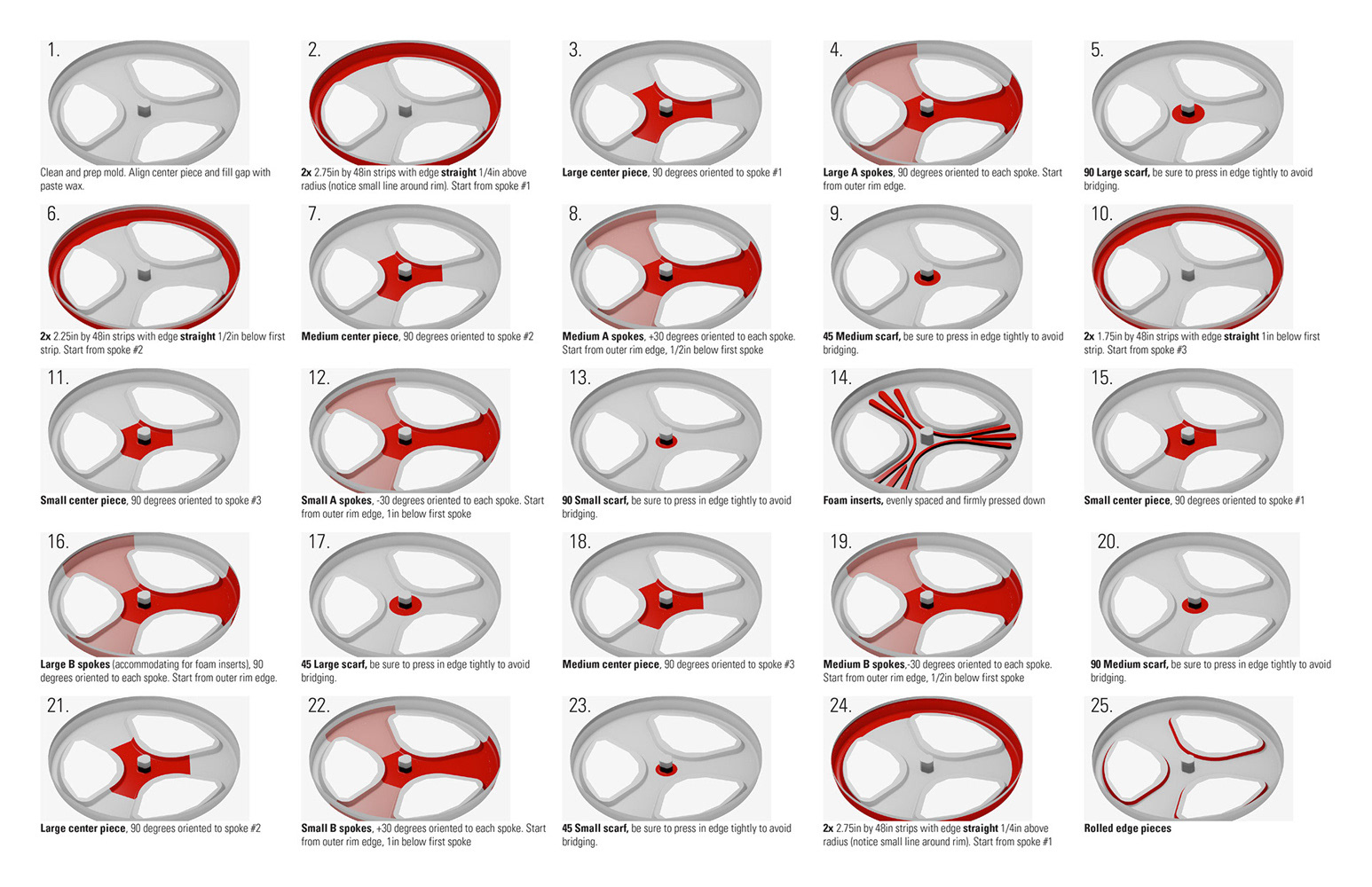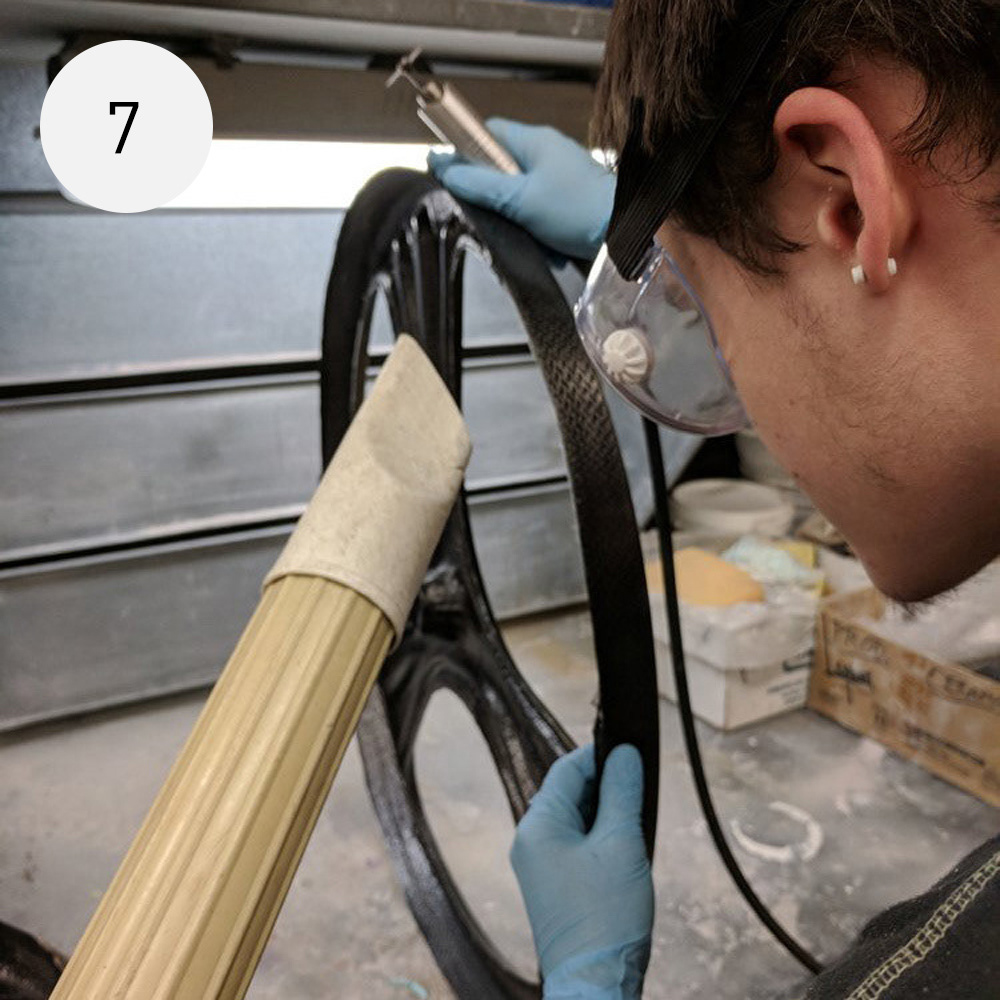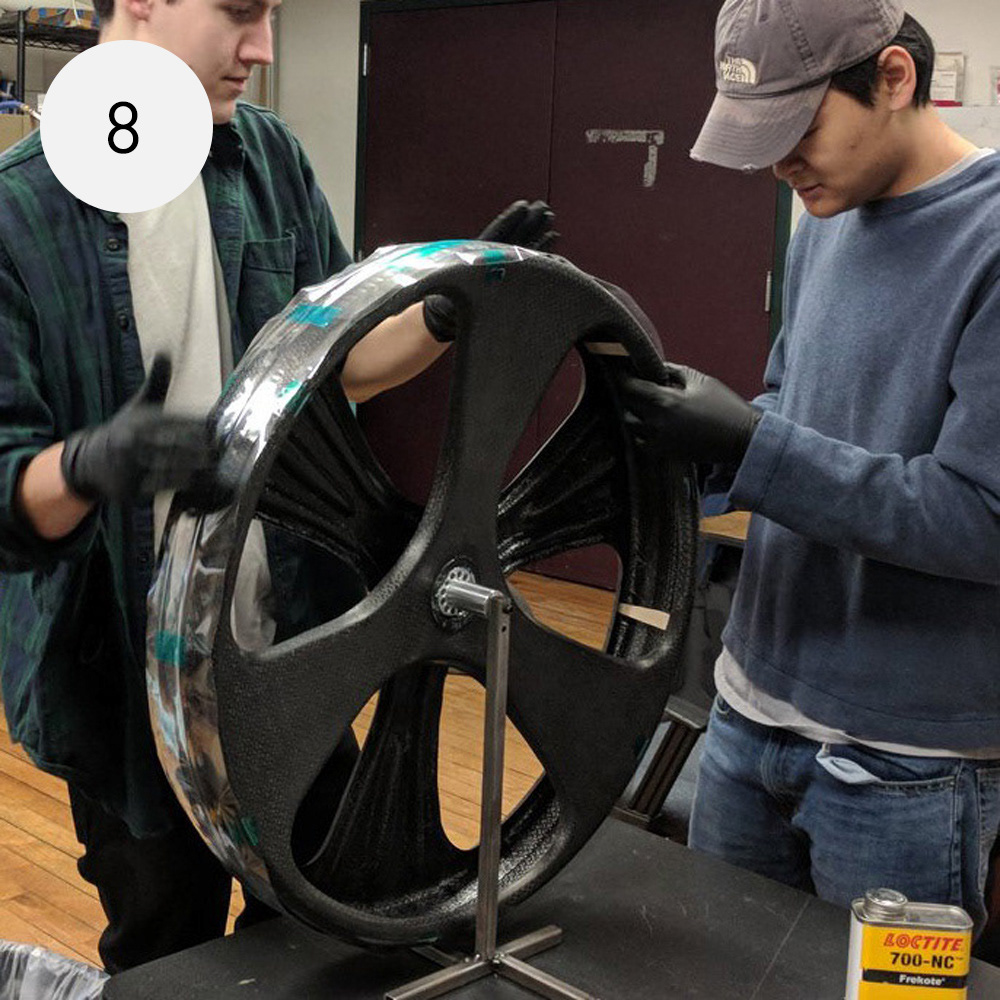 1. Styrene half-scale mockup  /   2. Initial carbon half-scale model  /  3. Revised carbon half-scale model with stretched tread  /  4. Final wheel model patterns to be CNC cut in MDF - note concave version on right  /  5. Pulling patterns from a fiberglass mold made from CNC pattern, coated and with steel tool in center for forming the hub  /  6. Layup guide graphic to communicate layup process between team members  /  7. Trimming a wheel half to true  /  8. Prepping to seam the two halves together at the rim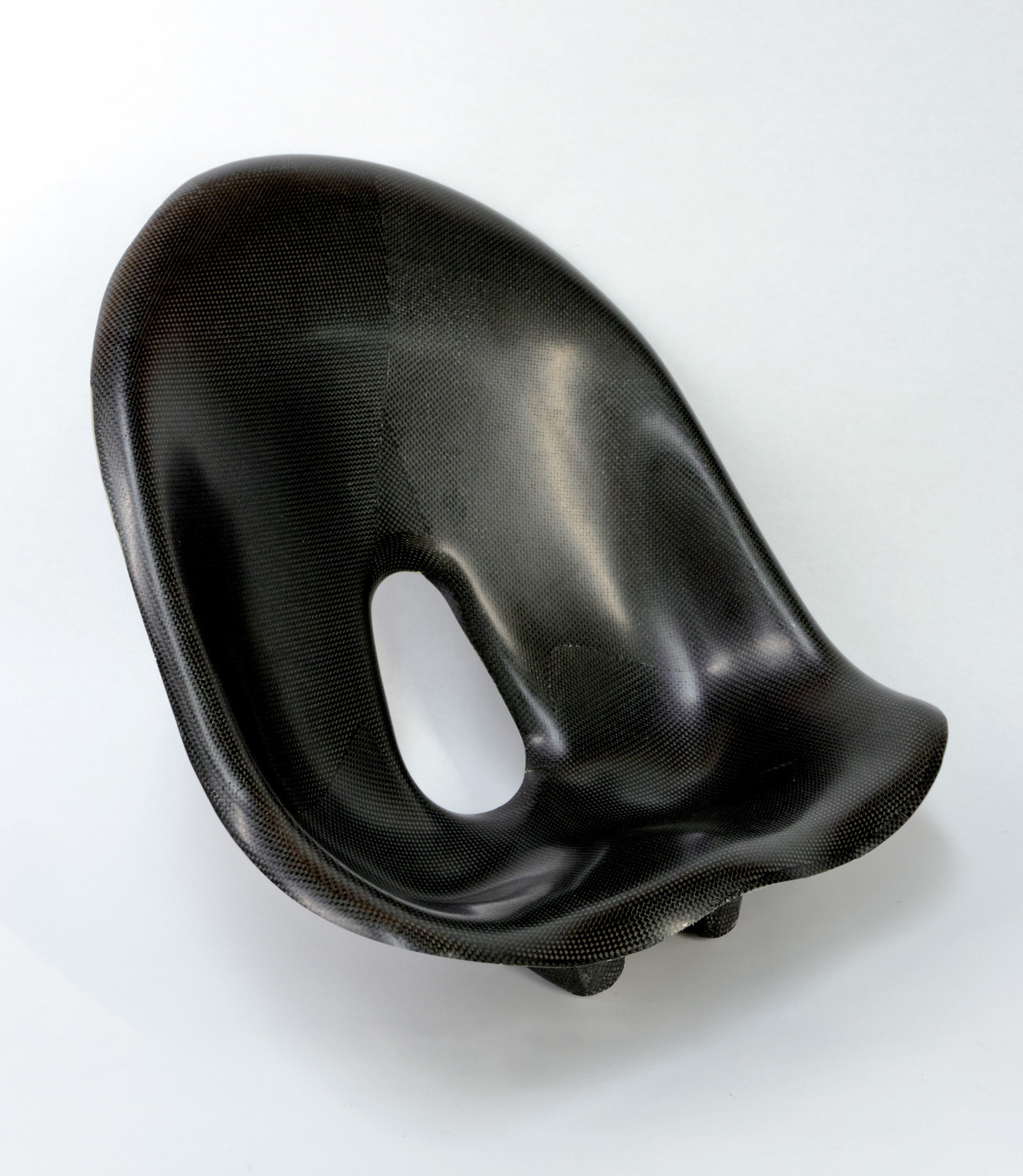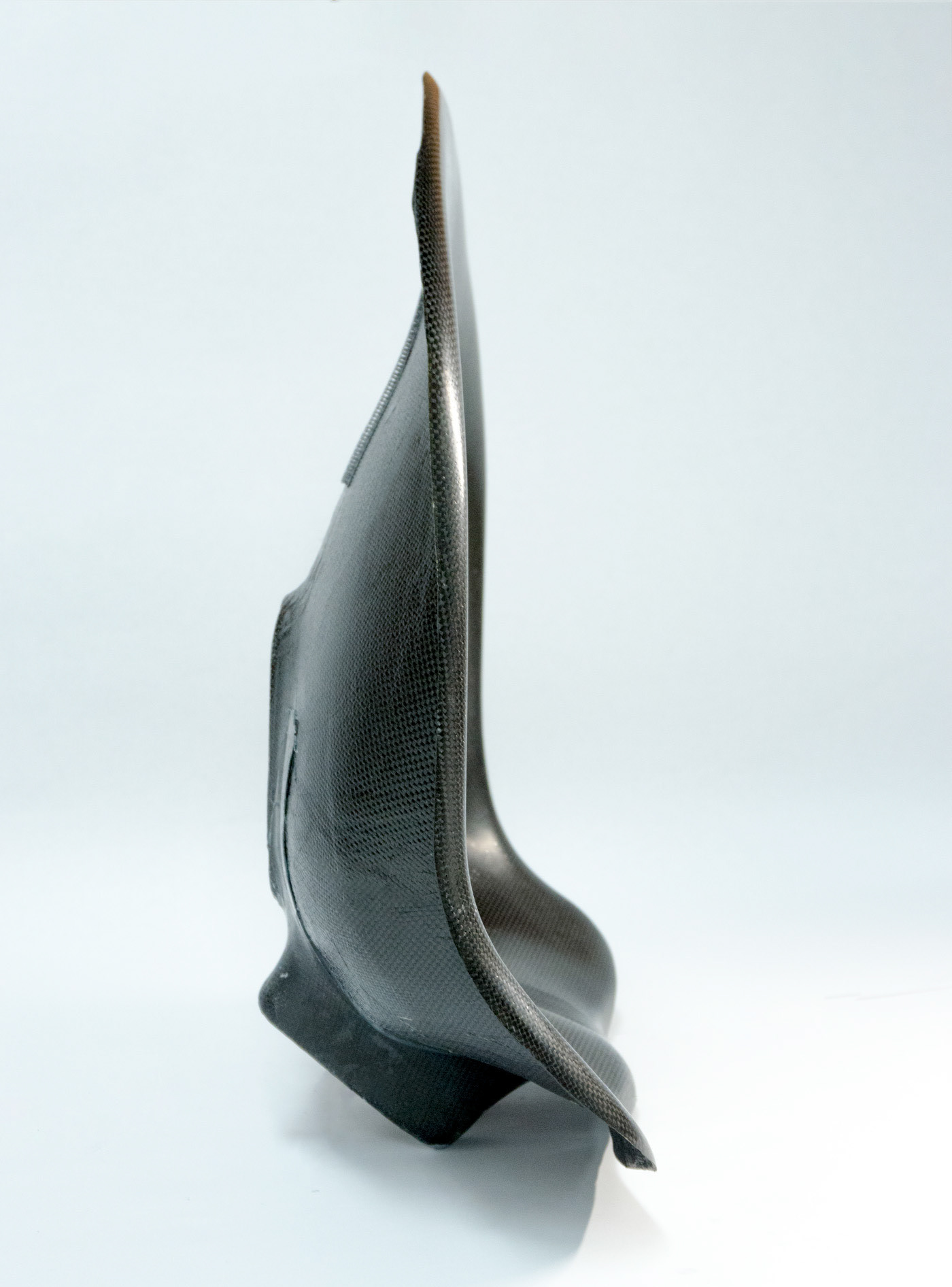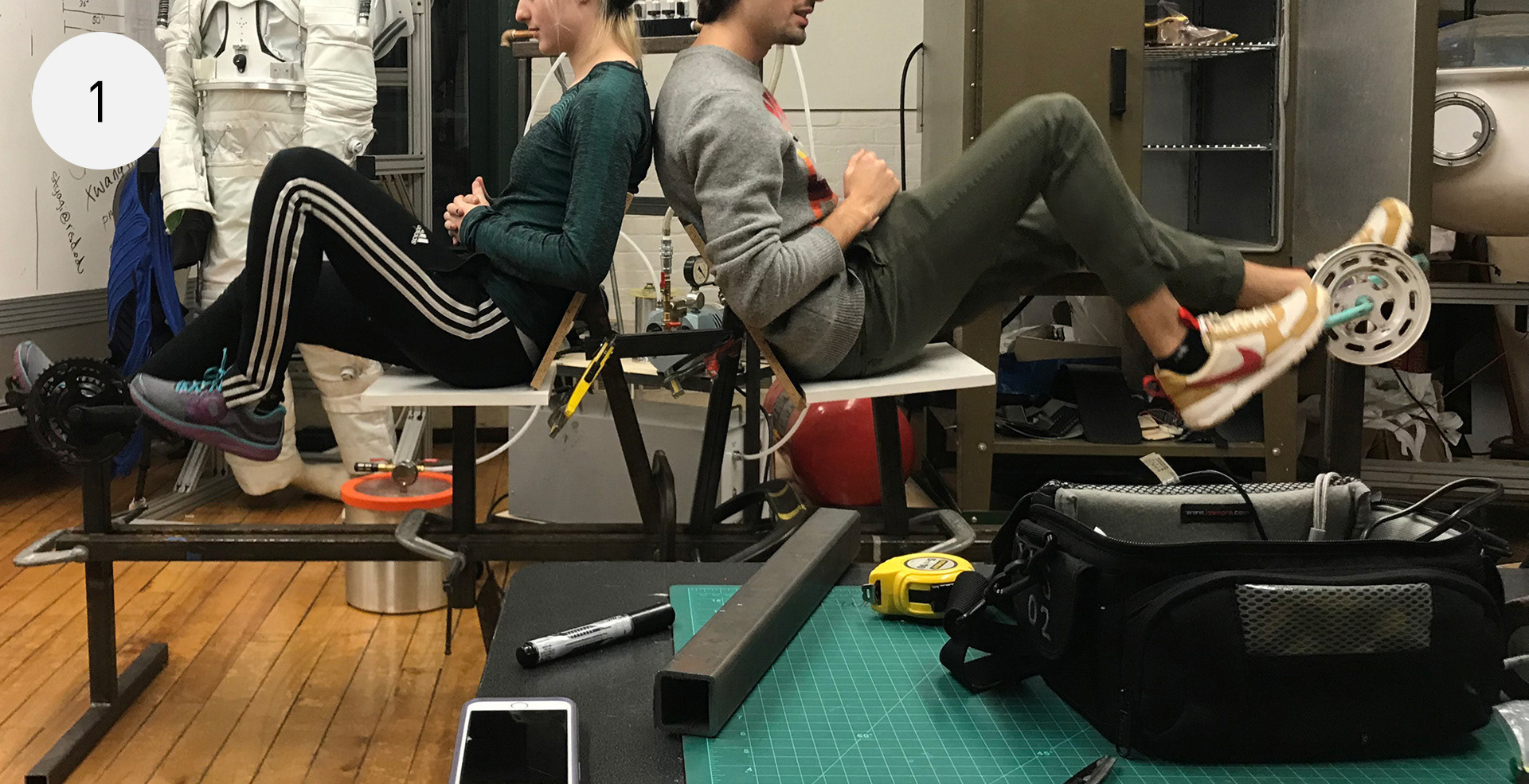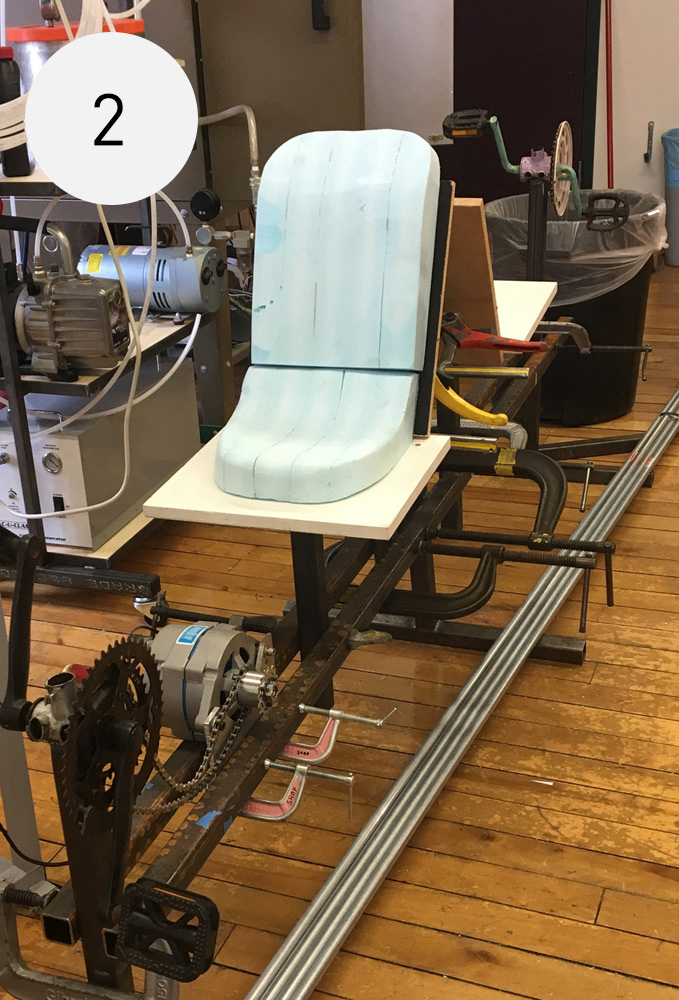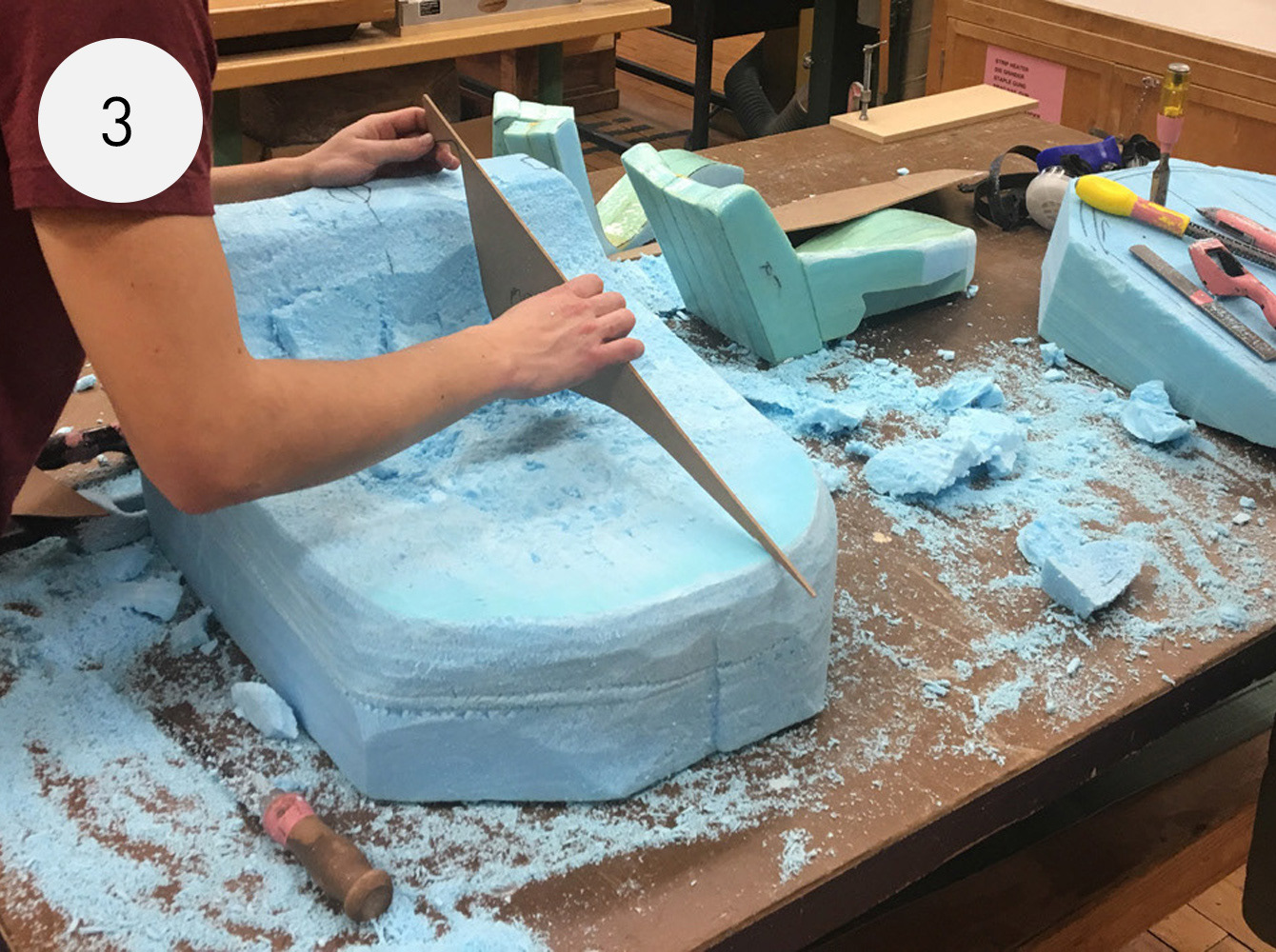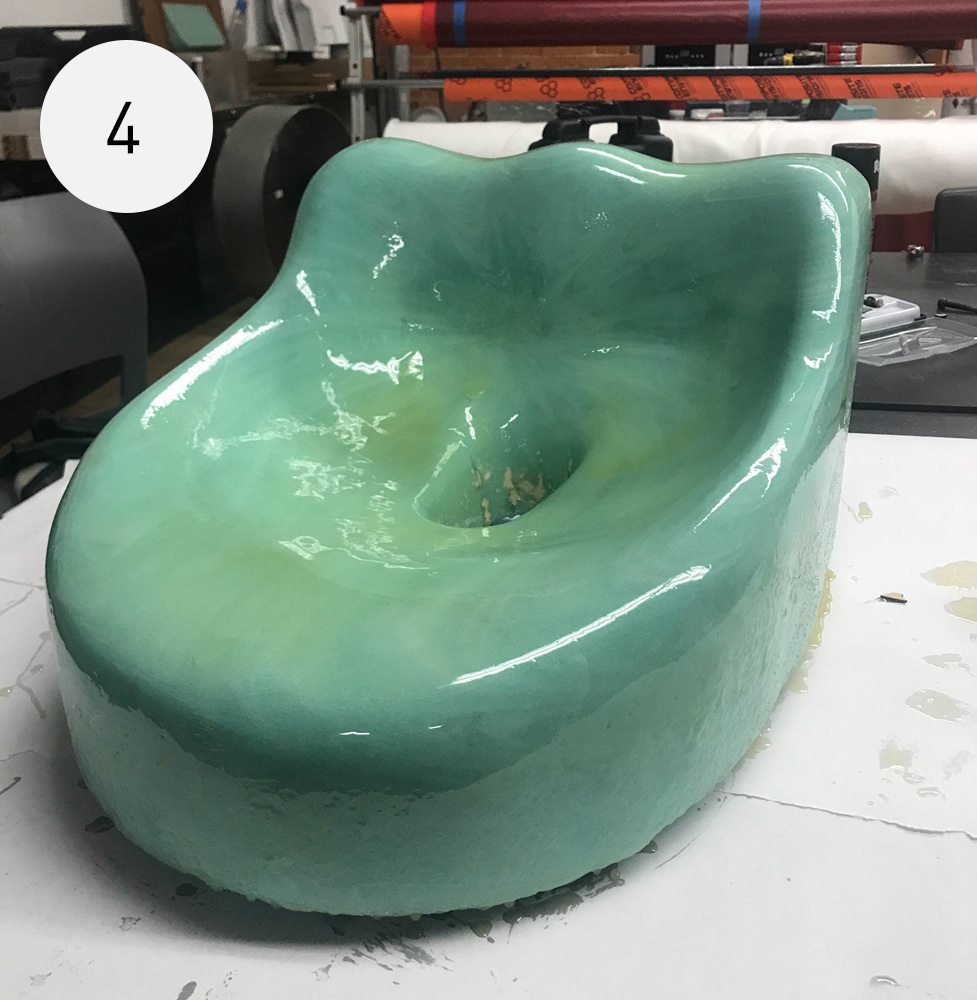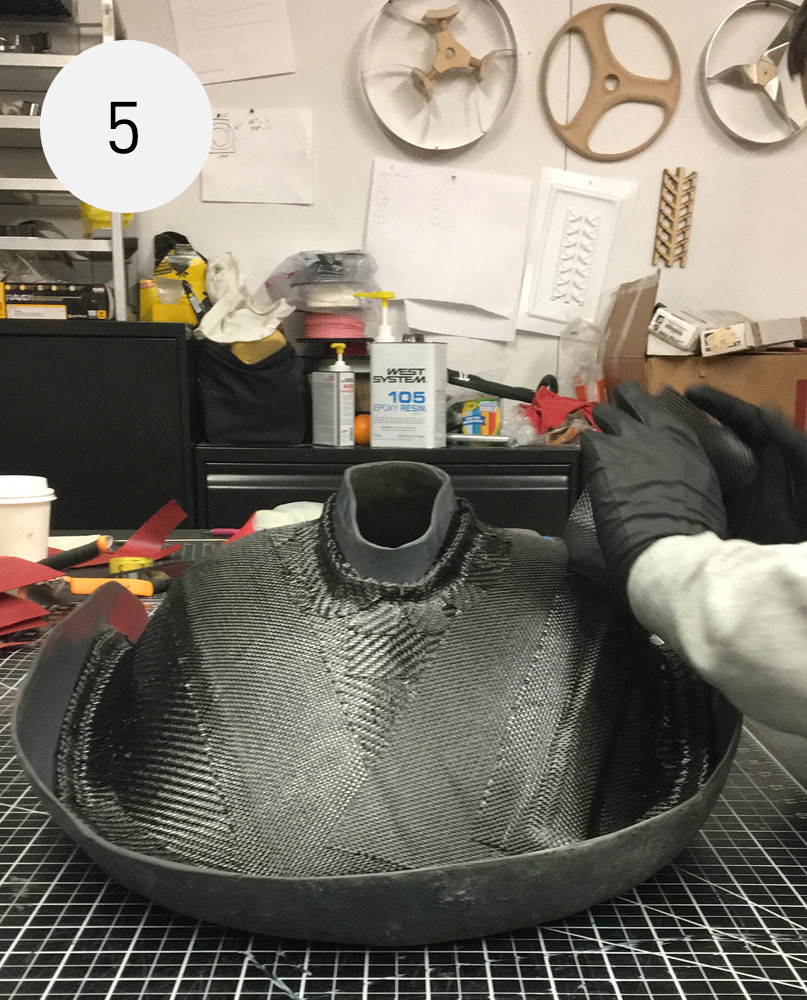 1. Mockup jig to test rider position and seat angle  /  2. Foam seat fit model  /  3. Carving the final seat pattern   /  4. Final seat pattern  /  5. Laying up a test seat with carbon fiber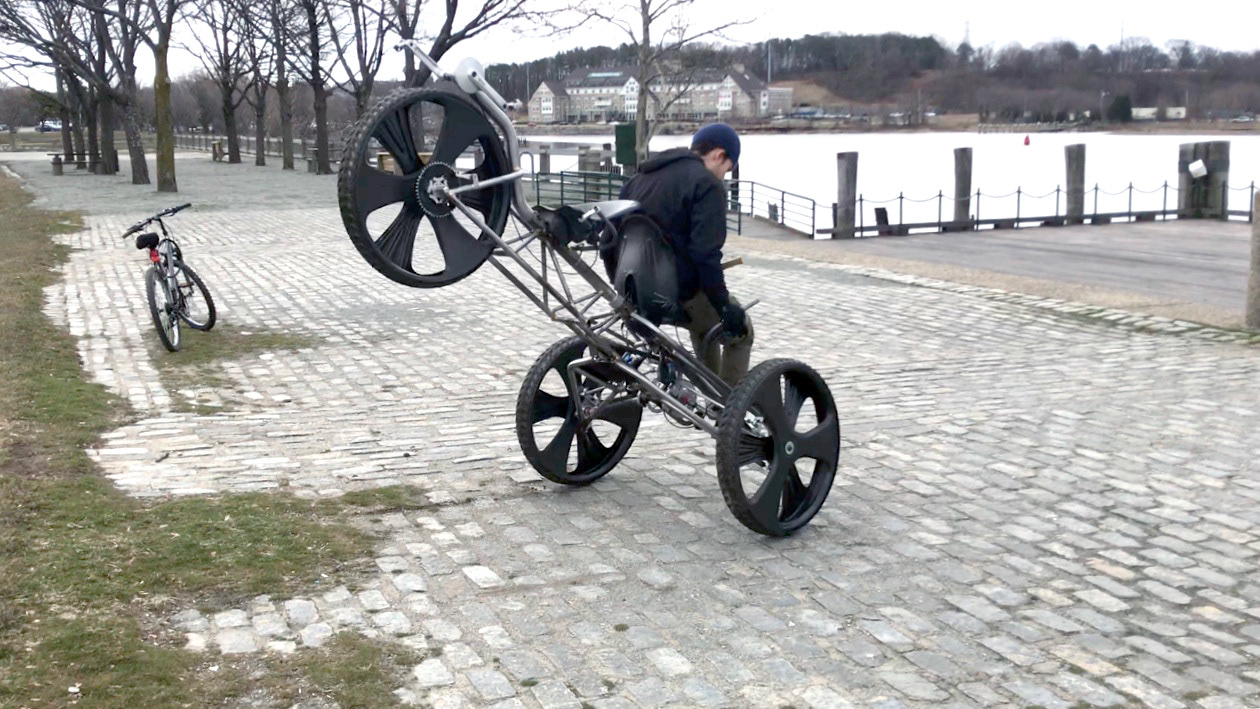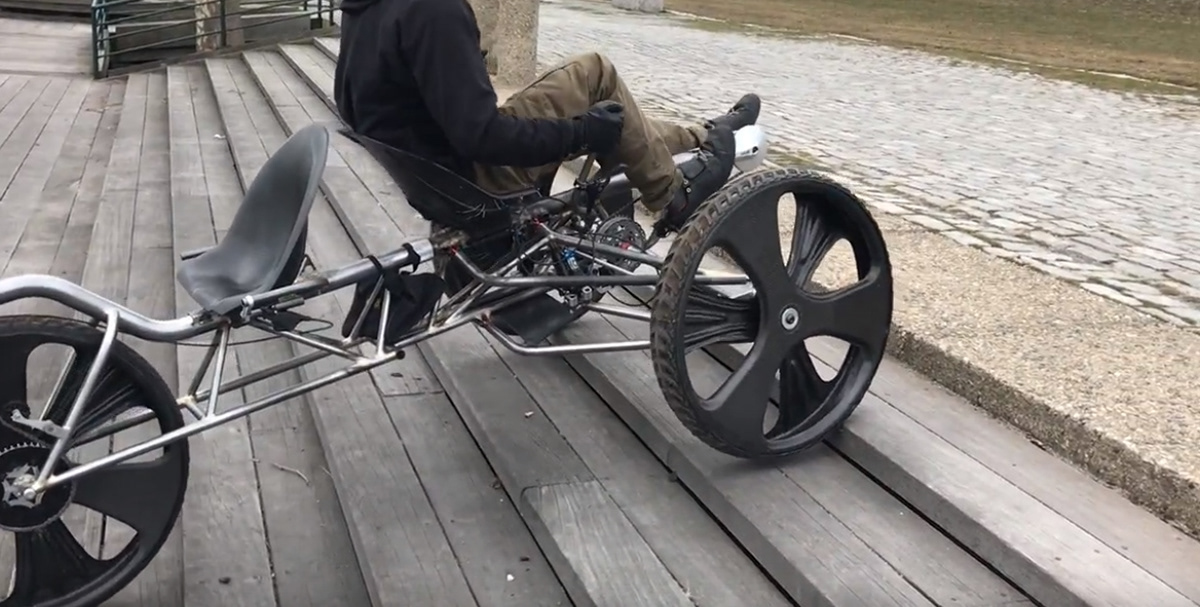 (Per competition rules, the vehicle must fit within a 5 foot cube space for transport, hence folding)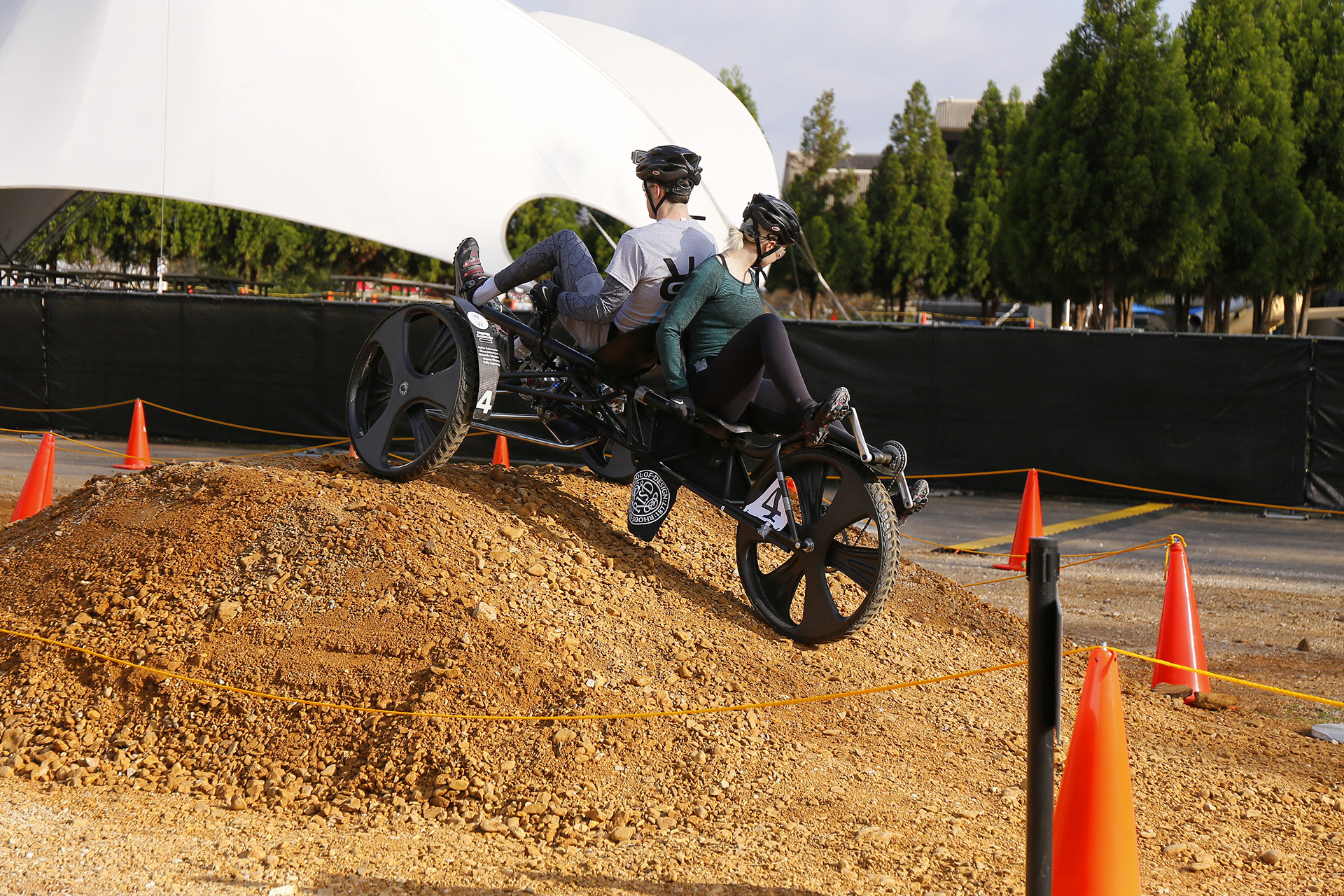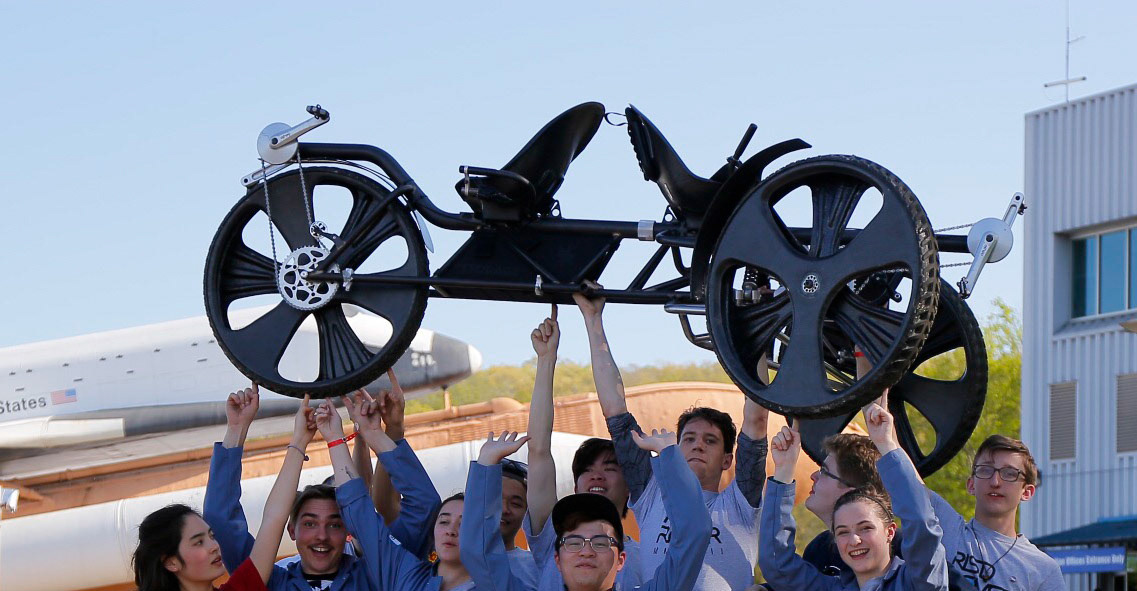 Our rover was the lightest vehicle at the competition in 2018, and performed very well. It was poised to finish near the top of the field, but unfortunately experienced a minor mechanical failure near the end of the first day's run. An aluminum rod end joint snapped, suspected to have fatigued over time. Although our team quickly recovered the rover and was ready to compete in the second day's race with upgraded hardware, NASA cancelled the race due to inclement weather. 
Check back next year for updated results!