(2017 - 2019 undergraduate project)
The Rover is a human-powered vehicle designed to compete in NASA's Rover Challenge. 
This annual off-road collegiate race draws teams from around the world to compete to build the lightest, fastest, and most capable 2-person off road vehicle.
In 2019, out of 115 teams, the RISD Rover team achieved
second place overall
and took home the featherweight award for the
lightest vehicle.
The 2019 season was my second year leading the Rover project. I was primarily responsible for the design and fabrication of wheels, suspension, seating, steering systems, and drive train integration.
Some final components shown above, with some initial sketching and process shown below for the suspension/steering upright mount, leaf spring mount retrofit, and steering plates:
Teams are required to design and fabricate their own wheels. Pressurized air is prohibited.
The wheel form is the result of several rounds of iteration and scale testing. The design maximizes lateral stiffness with deep corrugated sections, while maintaining the right amount of radial compliance and durability.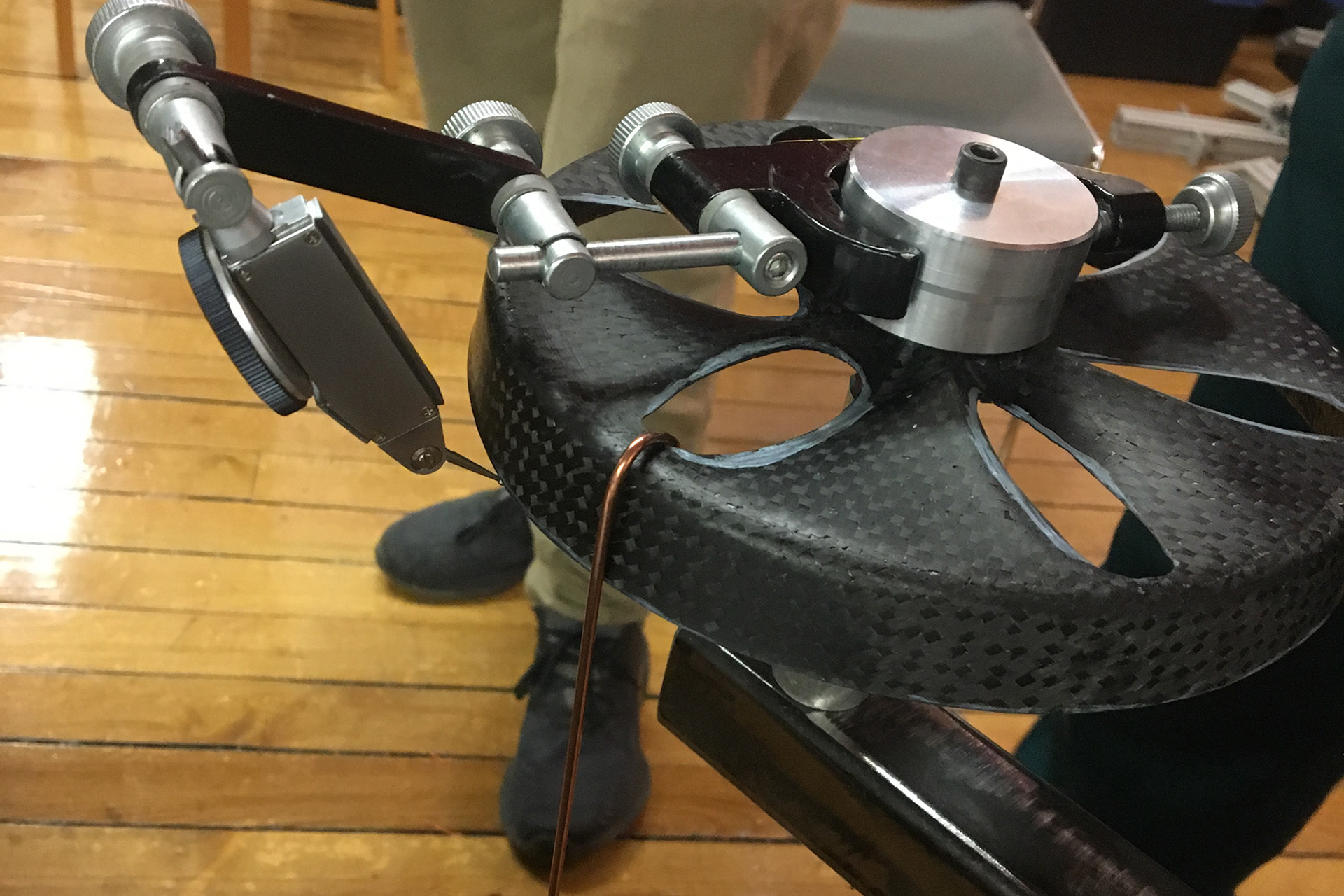 The fabrication of the seat posed a unique set of challenges. This 12"+ lever encounters immense force from the riders--especially when pedaling up inclines.  Full-scale foam fit models were developed to find a comfortable seating solution which worked for a variety of riders. The final product weighs about 1 pound.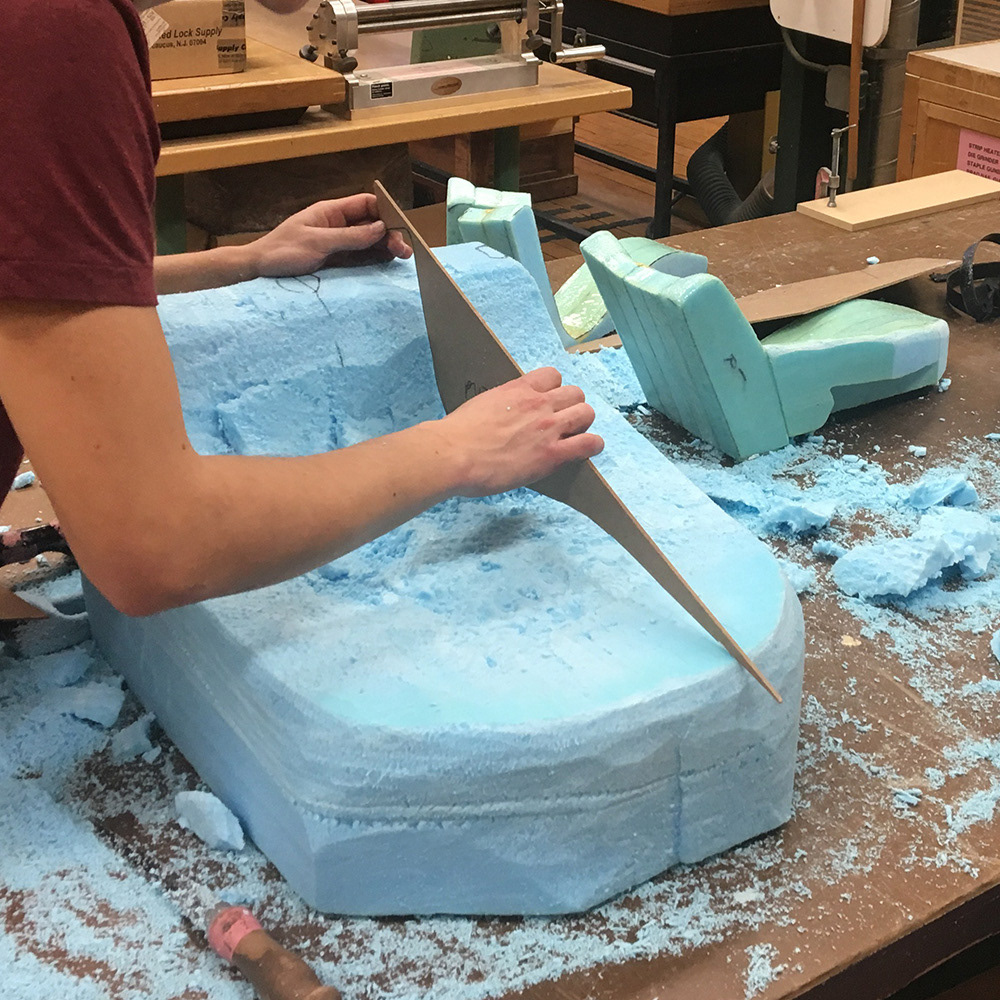 Here the Rover is folded to a more compact state. The competition requires the vehicle to fit within a five foot cube for transport.
The design endured several rounds of rigorous testing to ensure that all systems and components would hold up to the stresses of the race--and more.
The 2019 Rover Project owes its success to the efforts of team members Ryan Smith, Adrian Roop, Lily Douglas, Jason Chang, Jeff Shen, Lance Yijie, Owen Swischuck, Elena Bremner, Max Hu, Neha Sajja, Jasmine Chan, Kai Zhang, faculty advisors Michael Lye and William Reeves, and many more who have been a part of the project in previous years.