The Rover is a human-powered vehicle designed to compete in NASA's Rover Challenge. 
This annual off-road event draws teams from around the world to compete to build the lightest, fastest, and most capable 2-person off road vehicle.
In 2019, out of 115 teams, the RISD Rover team achieved second place overall and took home the featherweight award (for the lightest vehicle).
An update for the new 2019 vehicle will be added shortly.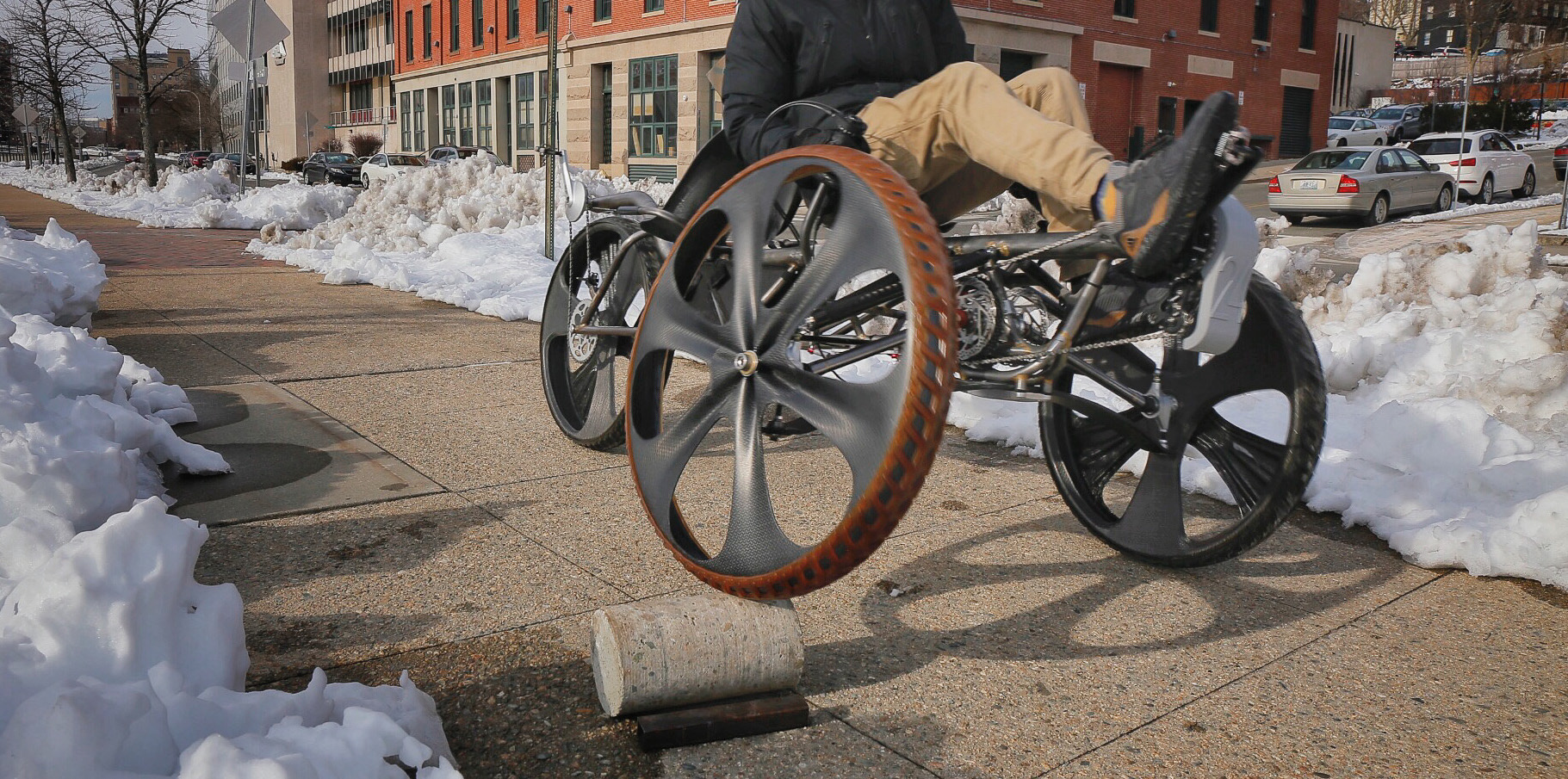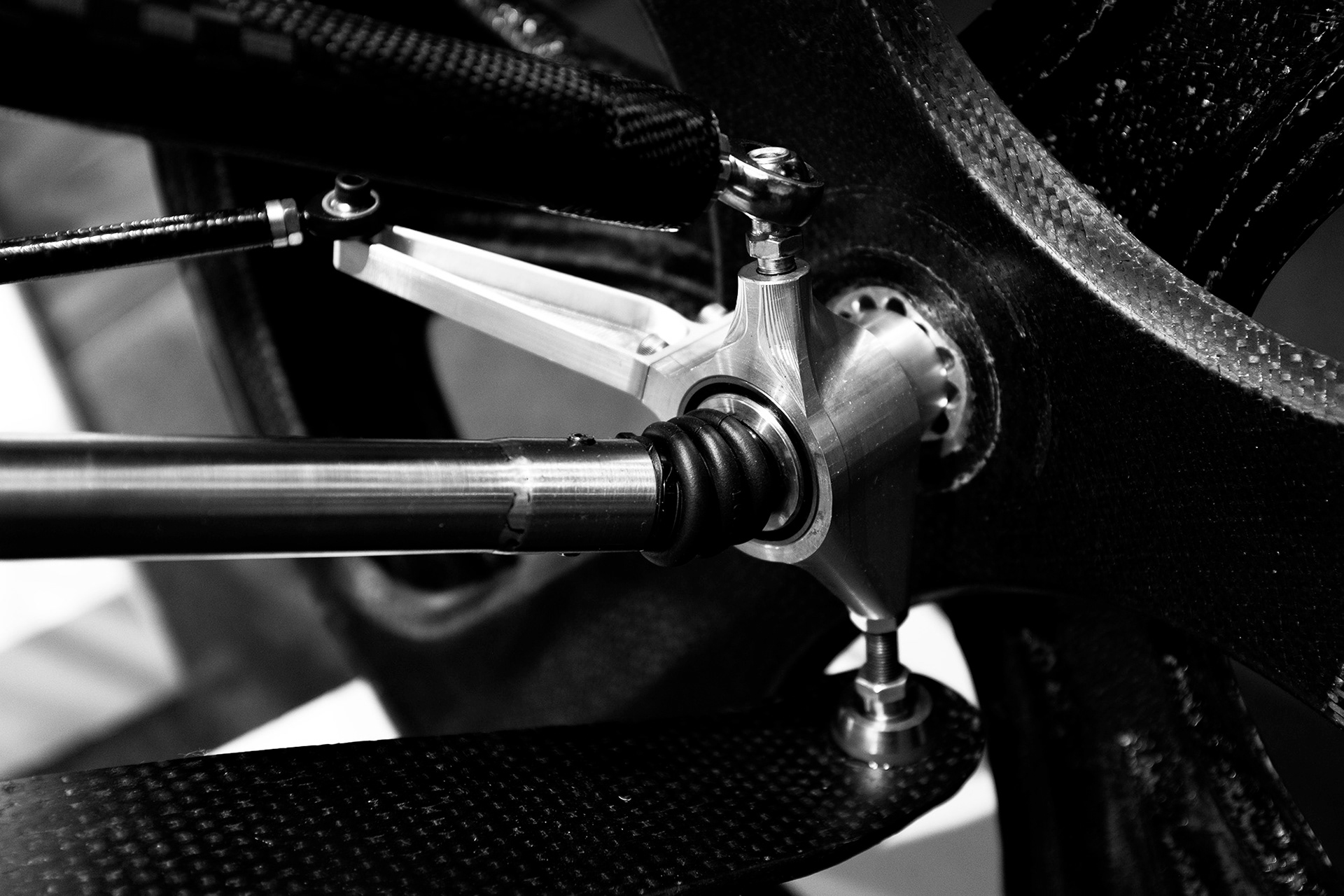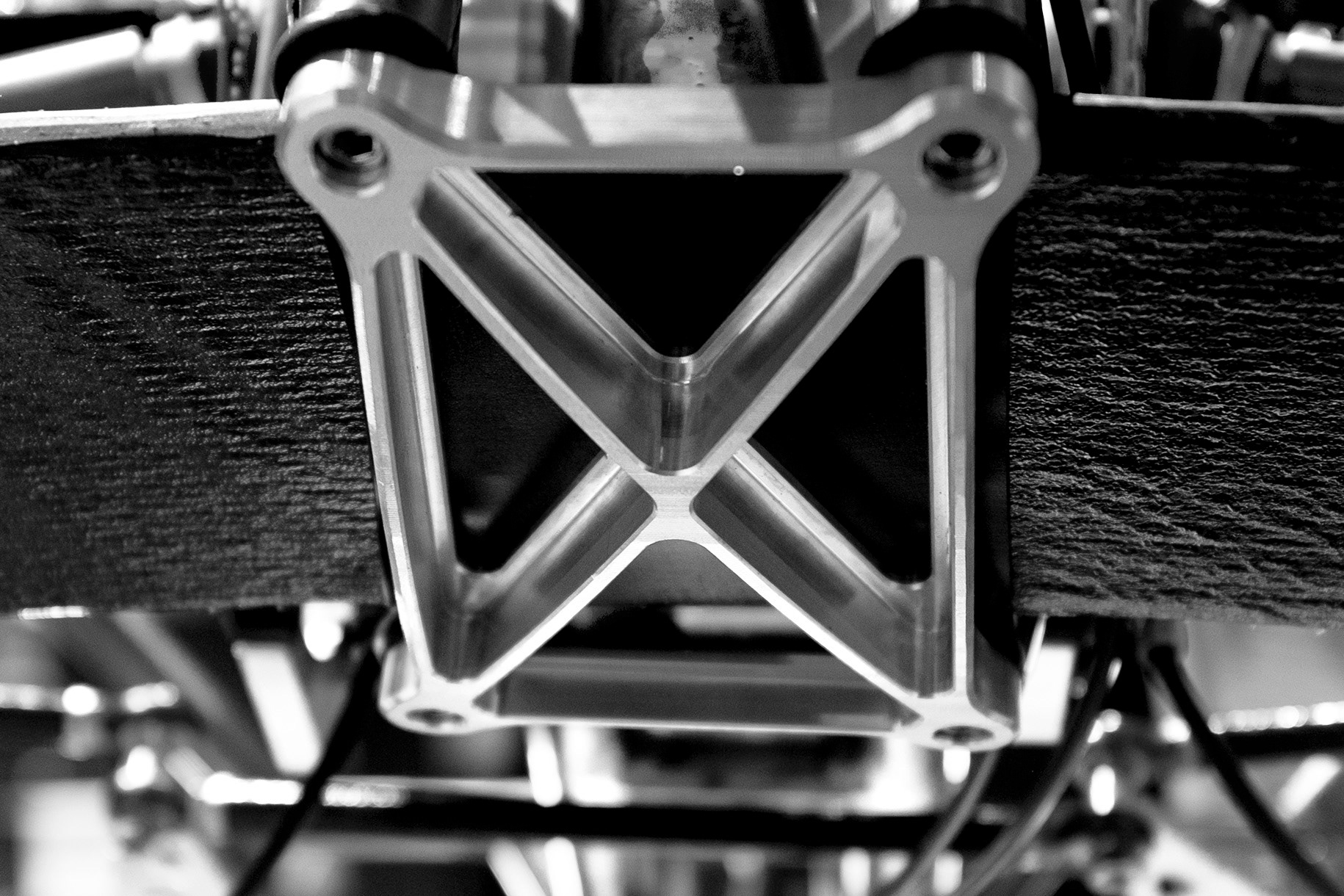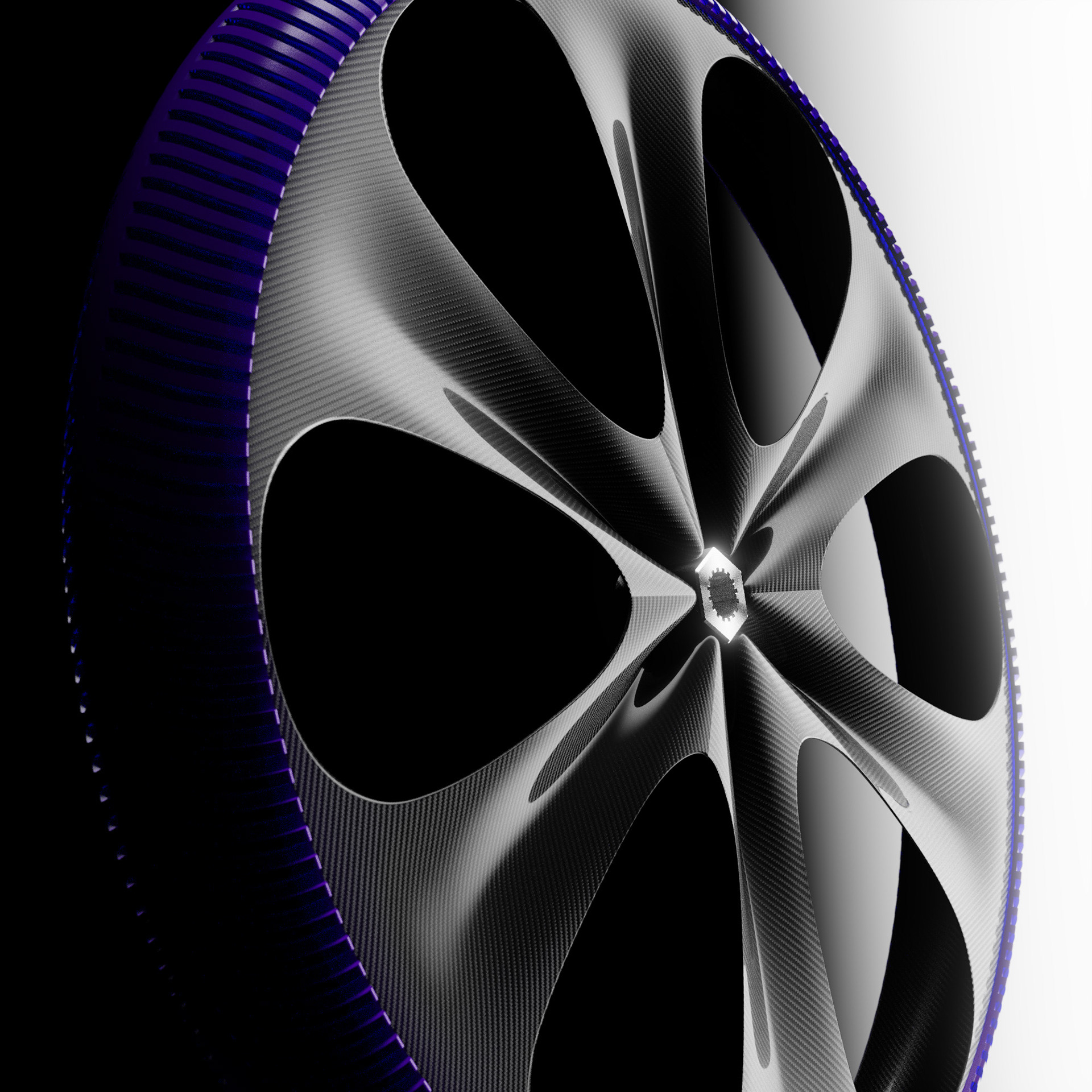 ​​​​​​​

In the meantime, check out the process from 2018: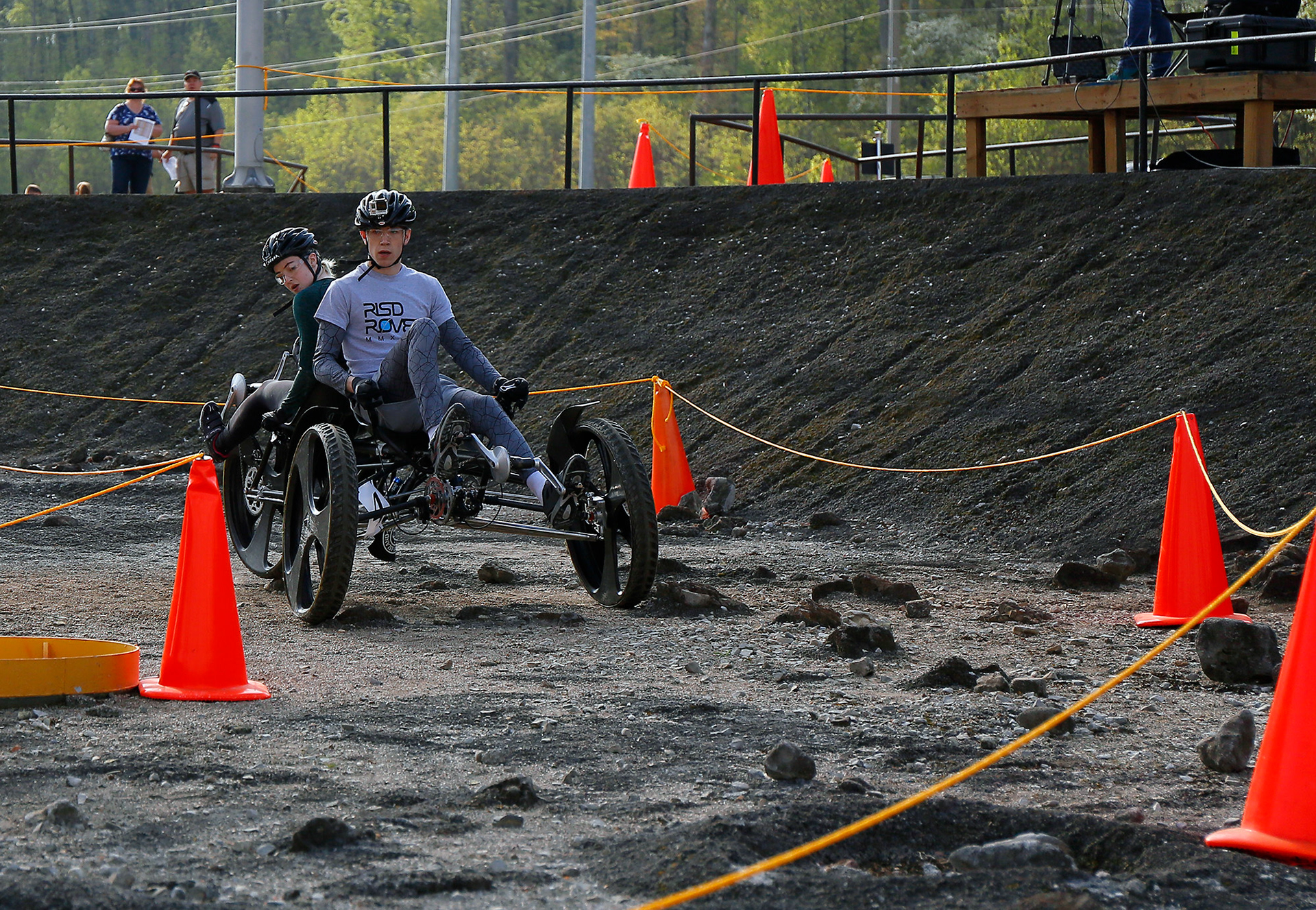 I was chiefly responsible for the design of composite parts, including the wheel, seats, fenders, and leaf spring. I also assisted with brazing/welding of the frame, design and fabrication of the handlebars and center folding coupling, and machining of steering components.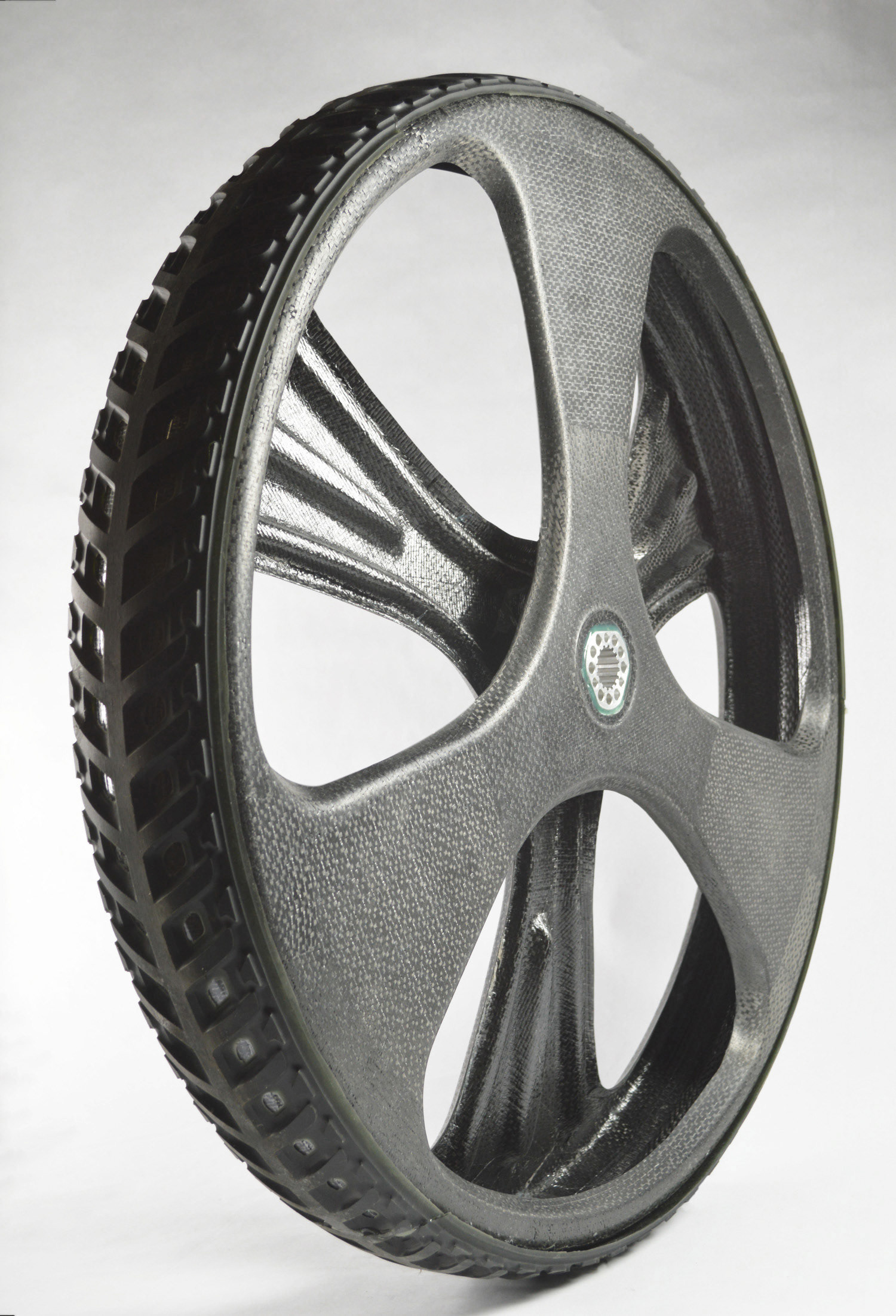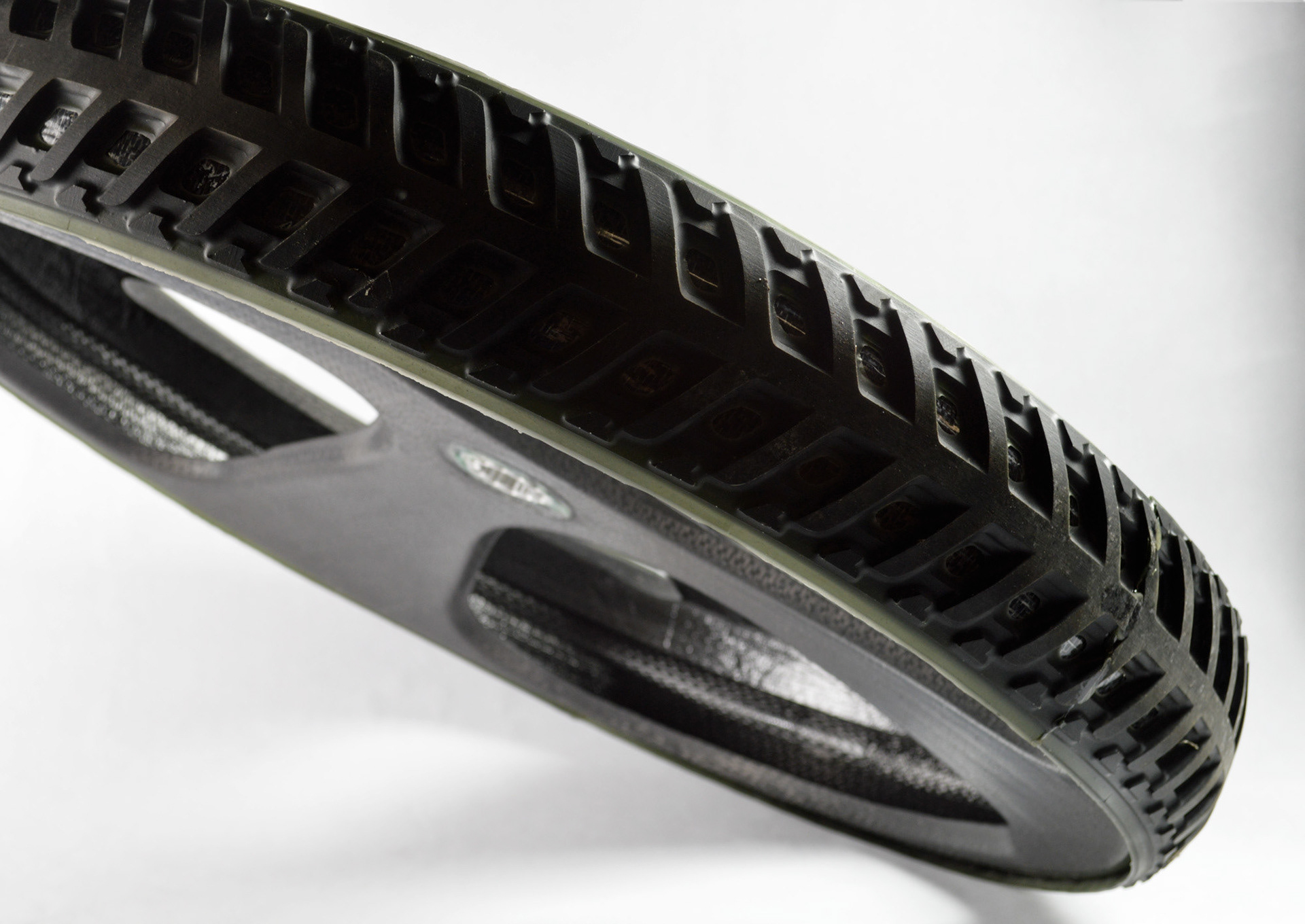 Per NASA's rules, teams are required to design and fabricate their own wheels. Pressurized air is prohibited.
Our team sought to improve upon previous designs to achieve a lighter wheel that minimized issues with impact steering, rolling resistance, and lack of stiffness in previous versions.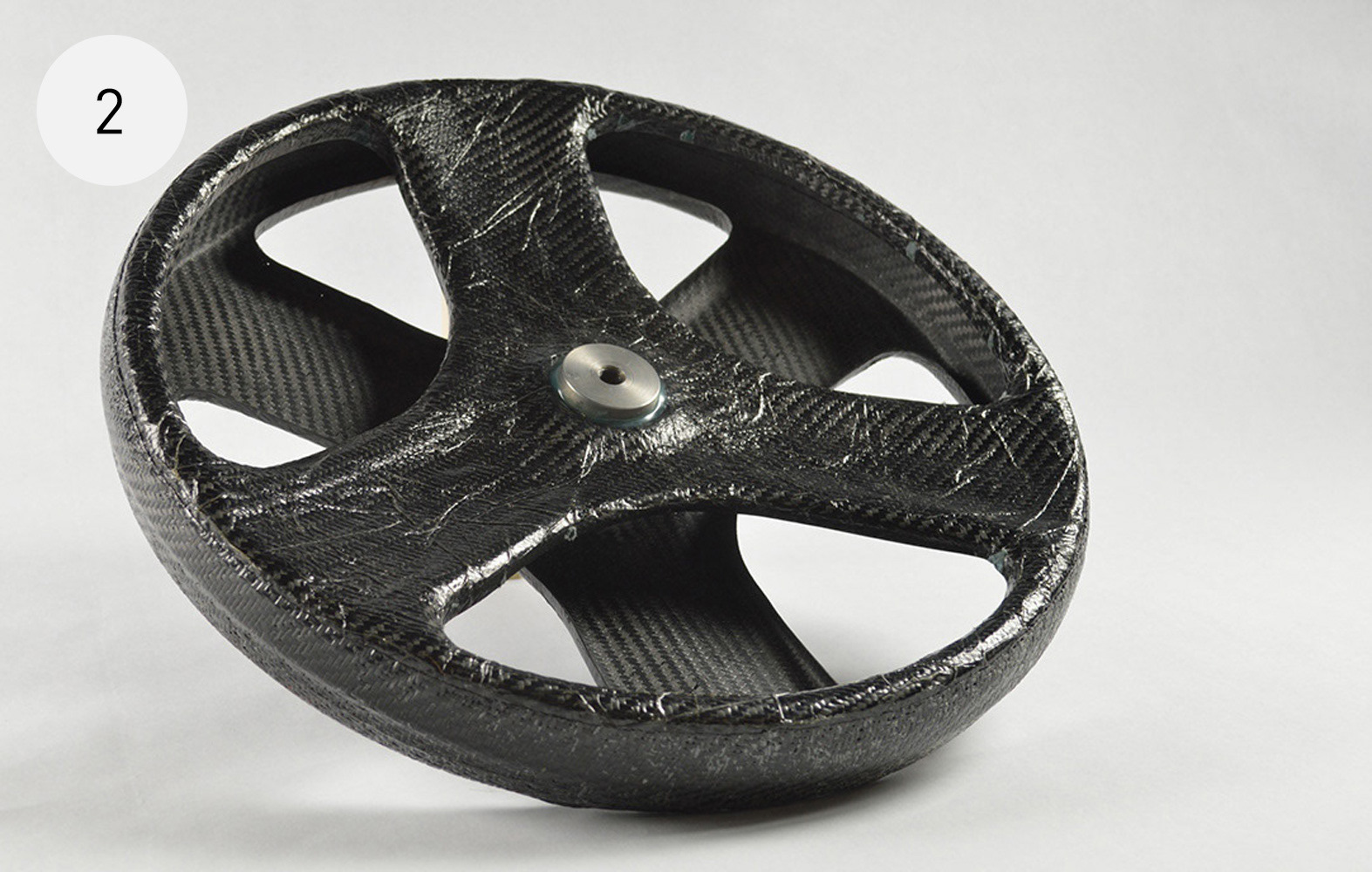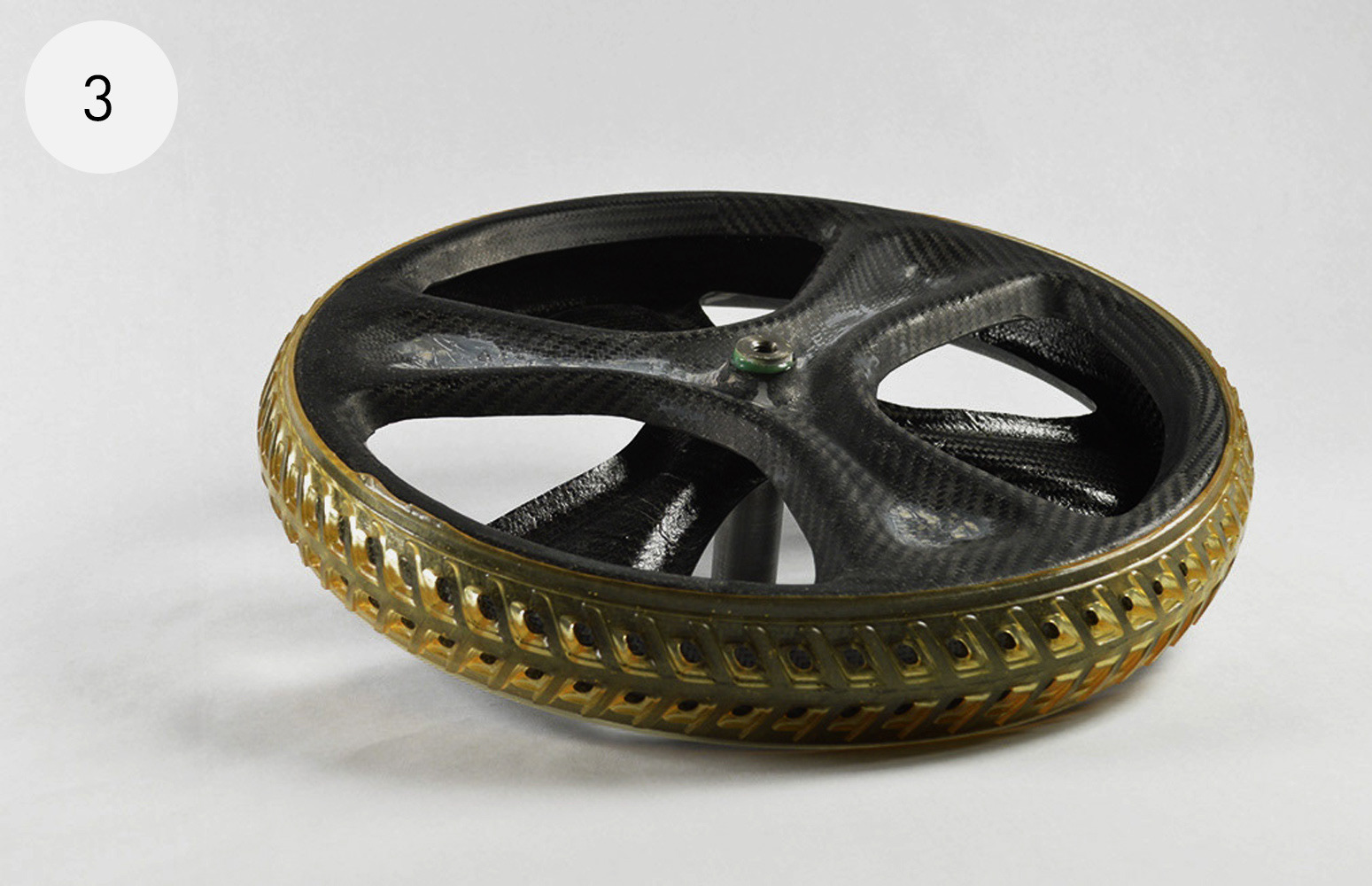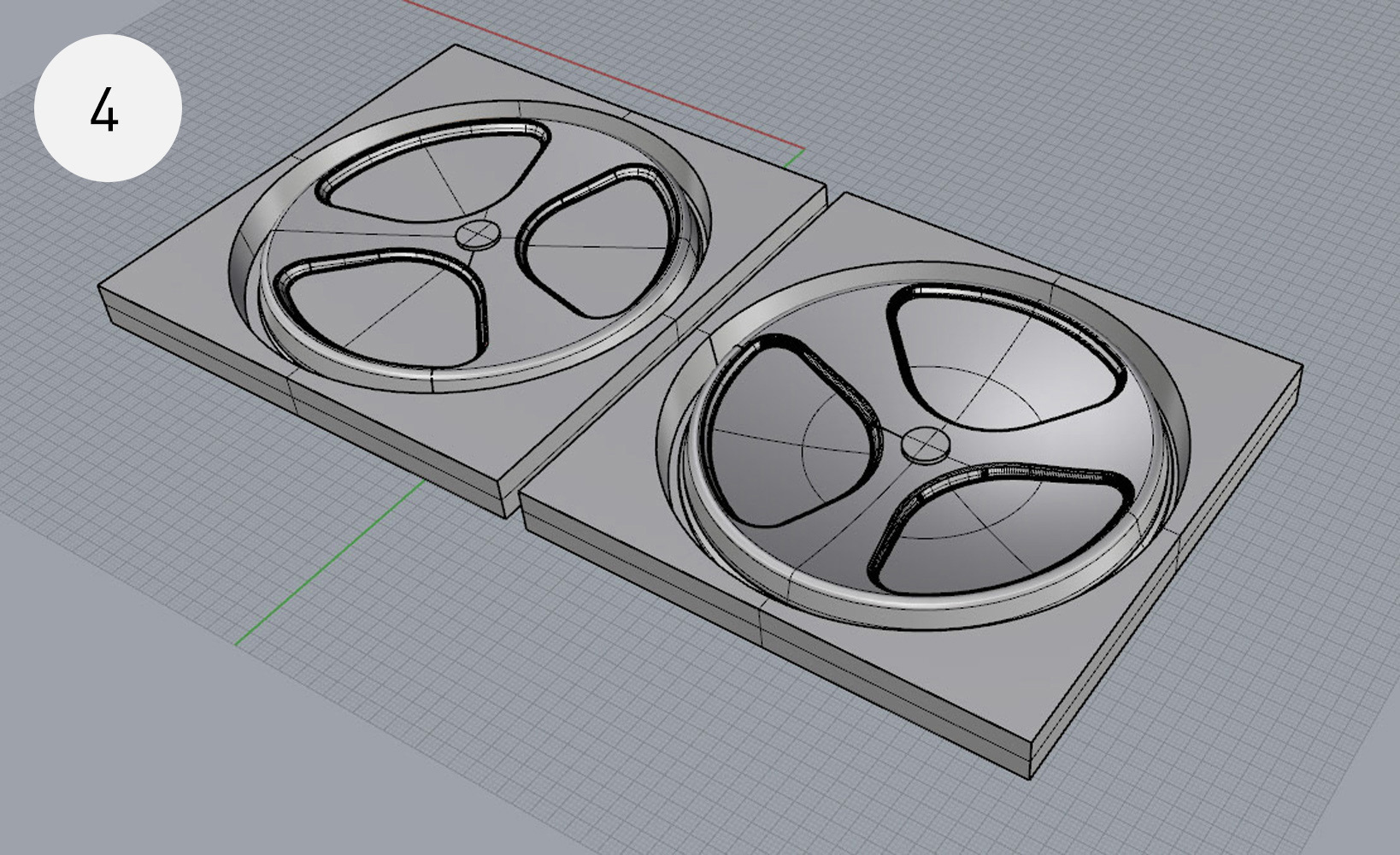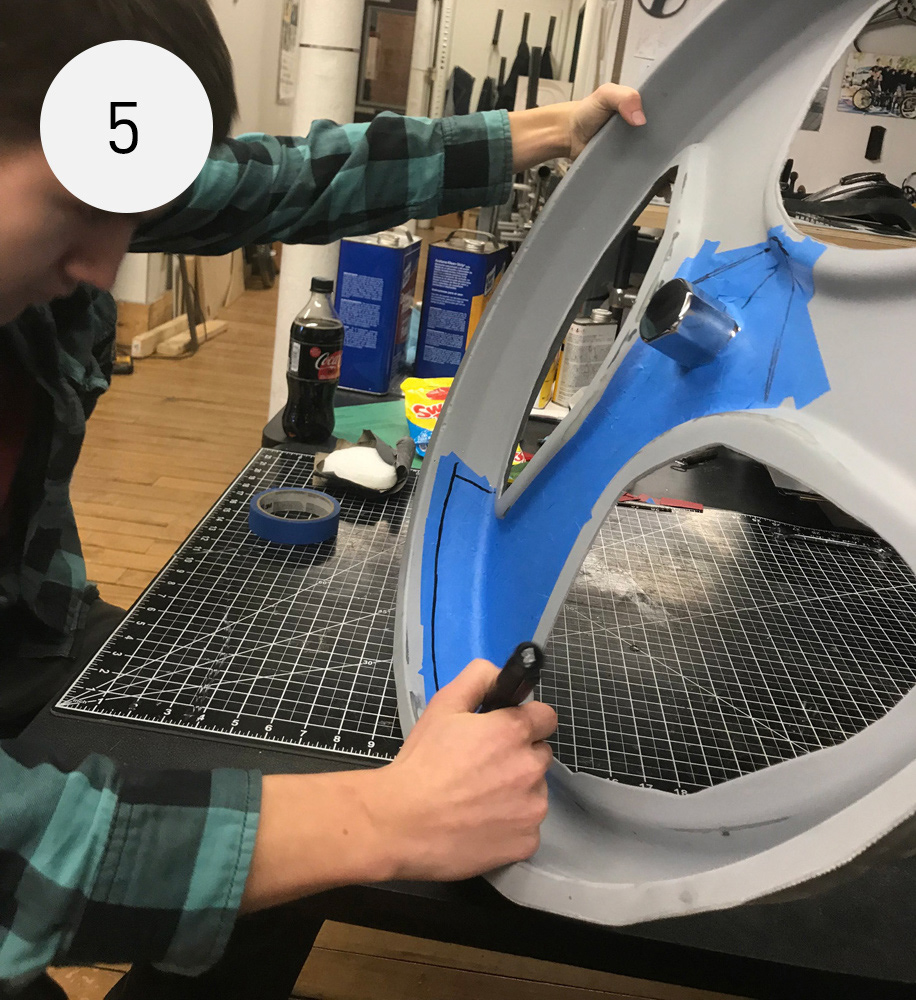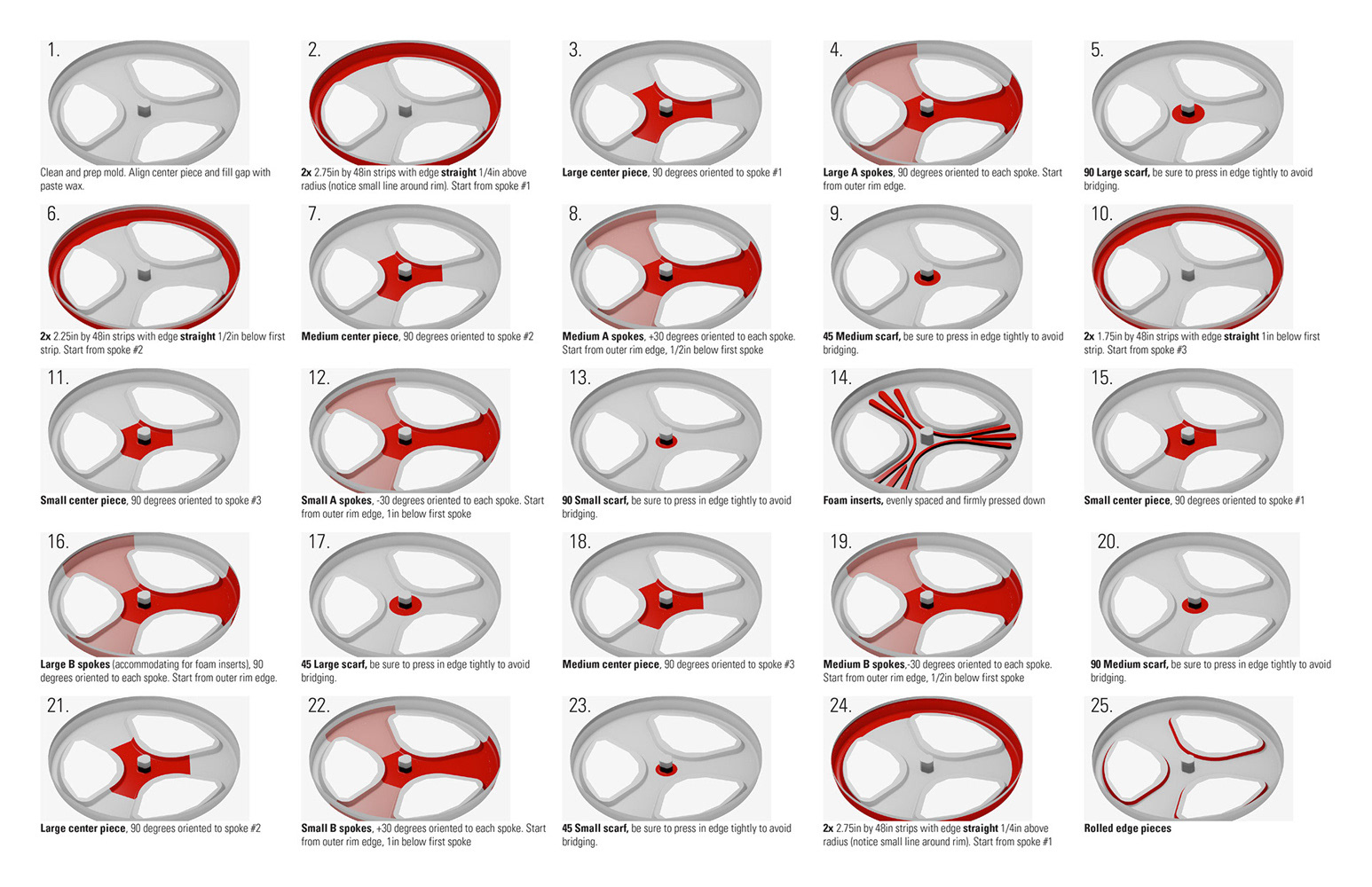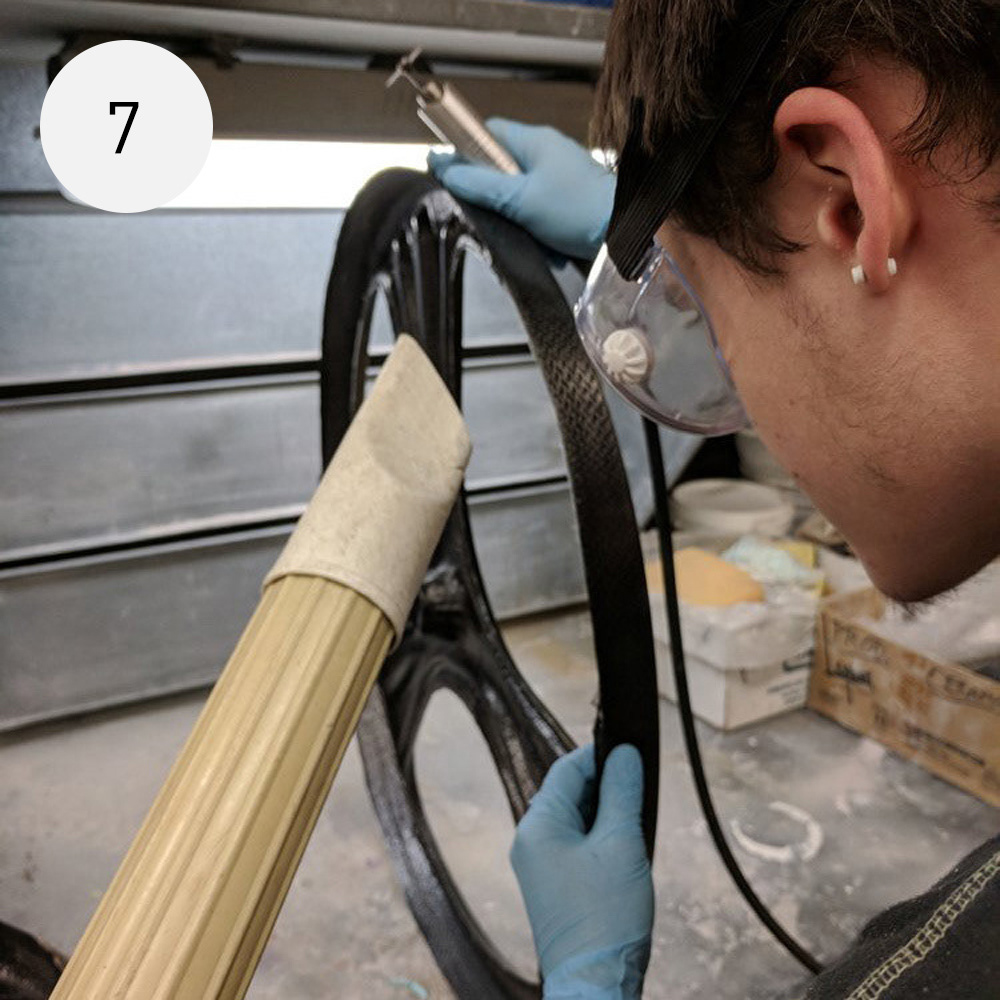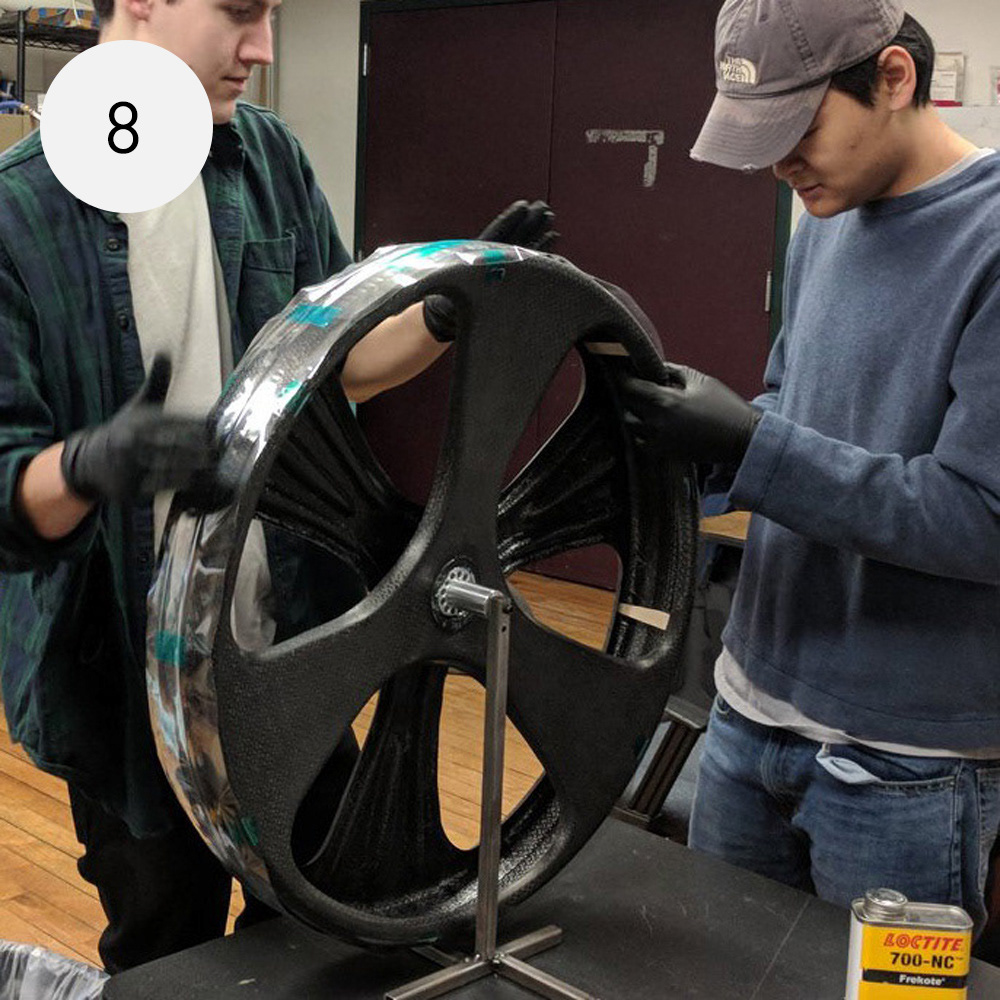 1. Styrene half-scale mockup  /   2. Initial carbon half-scale model  /  3. Revised carbon half-scale model with stretched tread  /  4. Final wheel model patterns to be CNC cut in MDF - note concave version on right  /  5. Pulling patterns from a fiberglass mold made from CNC pattern, coated and with steel tool in center for forming the hub  /  6. Layup guide graphic to communicate layup process between team members  /  7. Trimming a wheel half to true  /  8. Prepping to seam the two halves together at the rim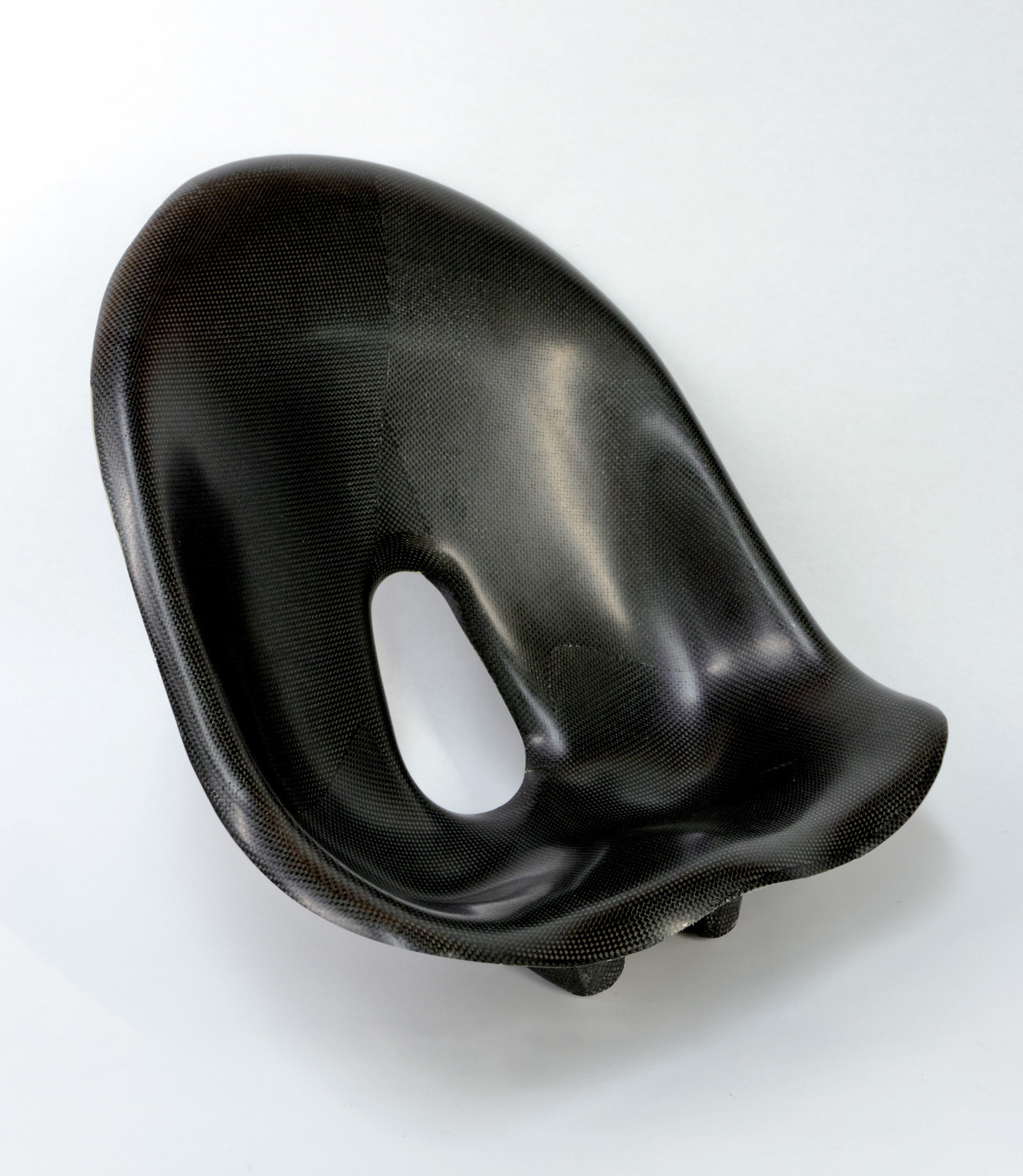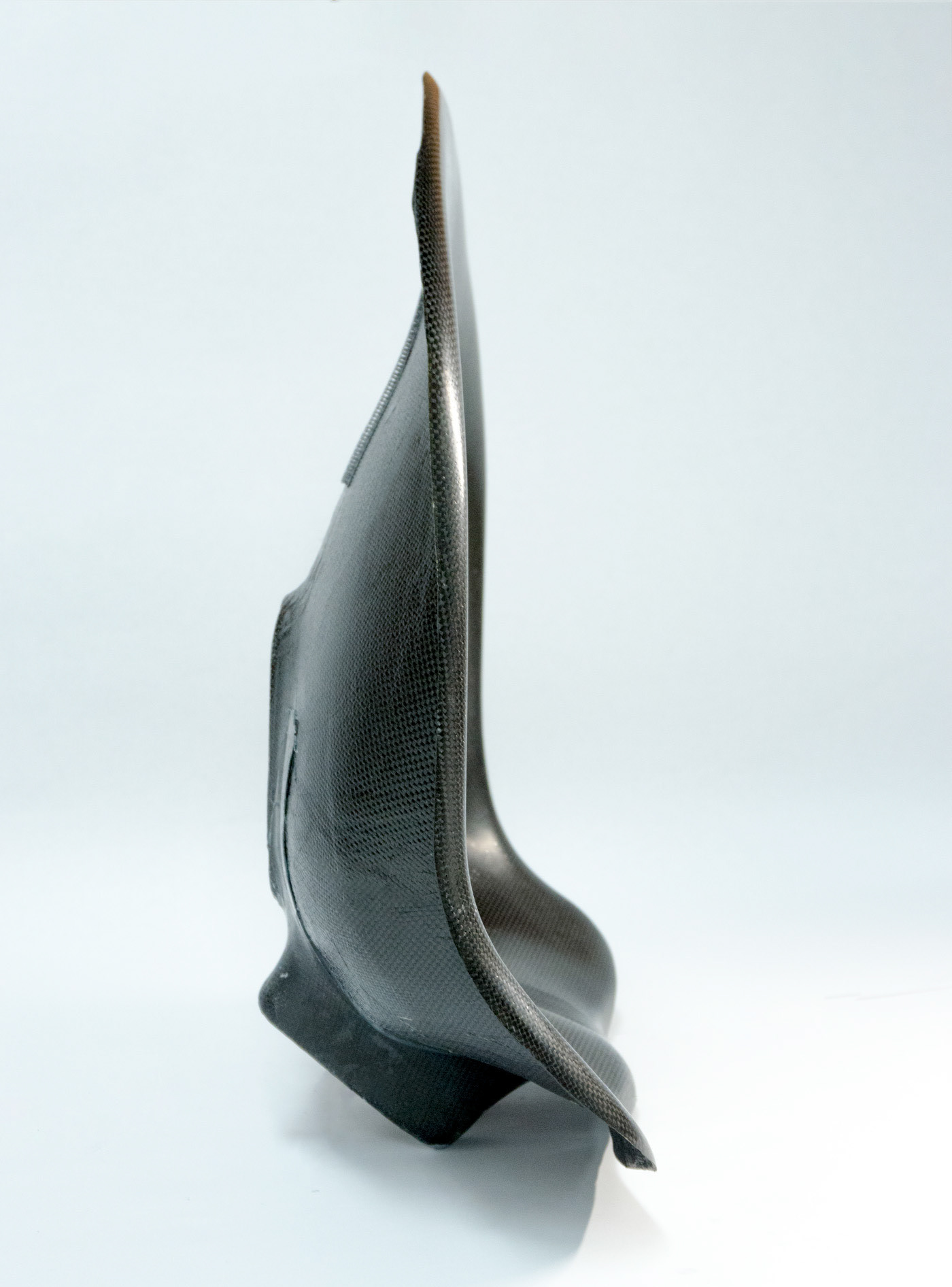 The fabrication of the seat posed a unique set of challenges. The seat is essentially a 12"+ lever which encounters immense force from the riders--especially when pedaling up inclines. 

 Full-scale foam fit models were developed to find a comfortable seating solution. 

The final product weighs about 1 pound.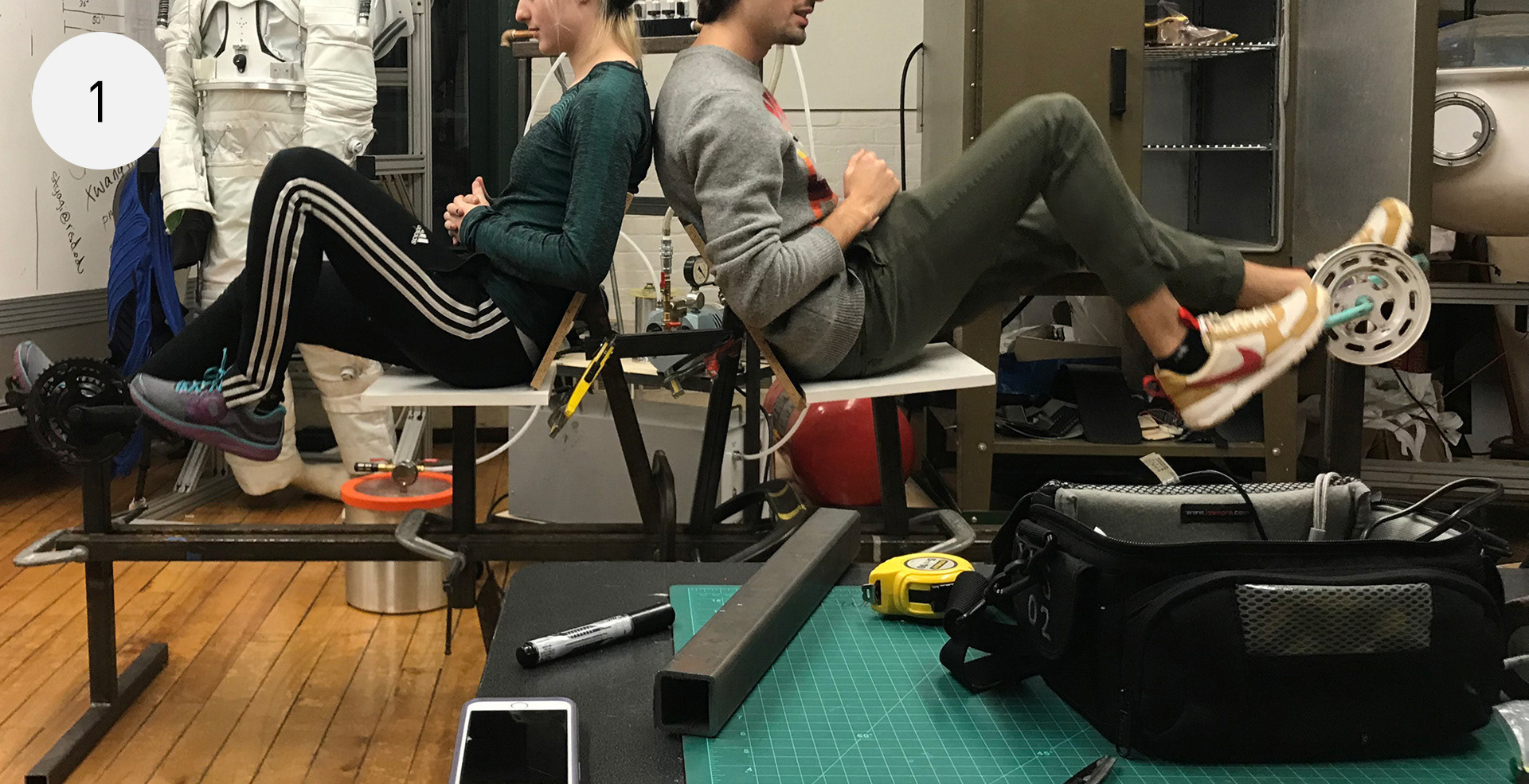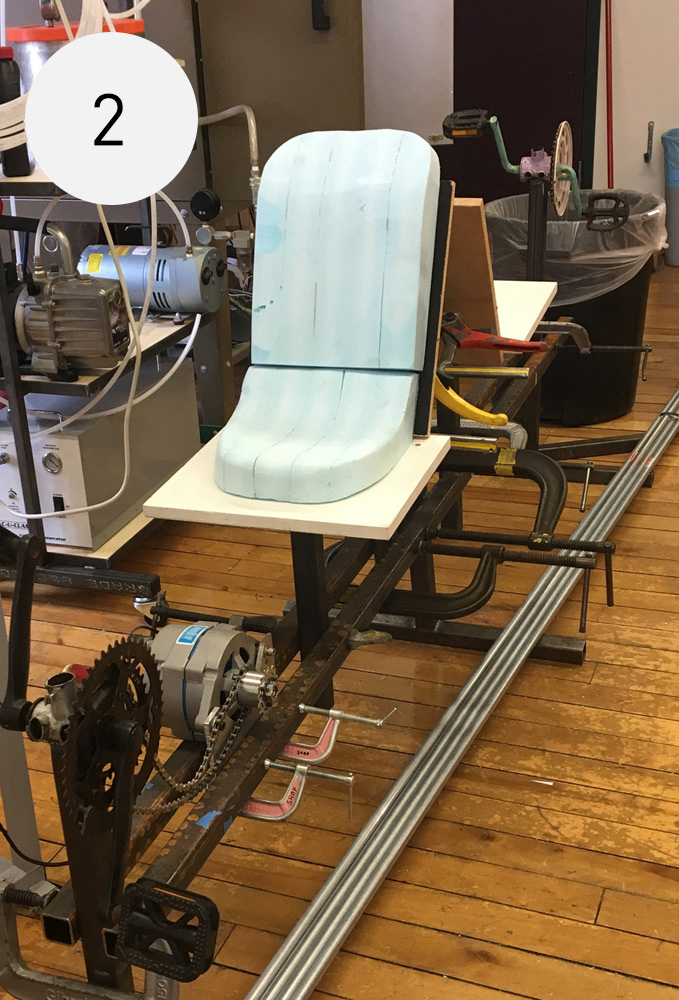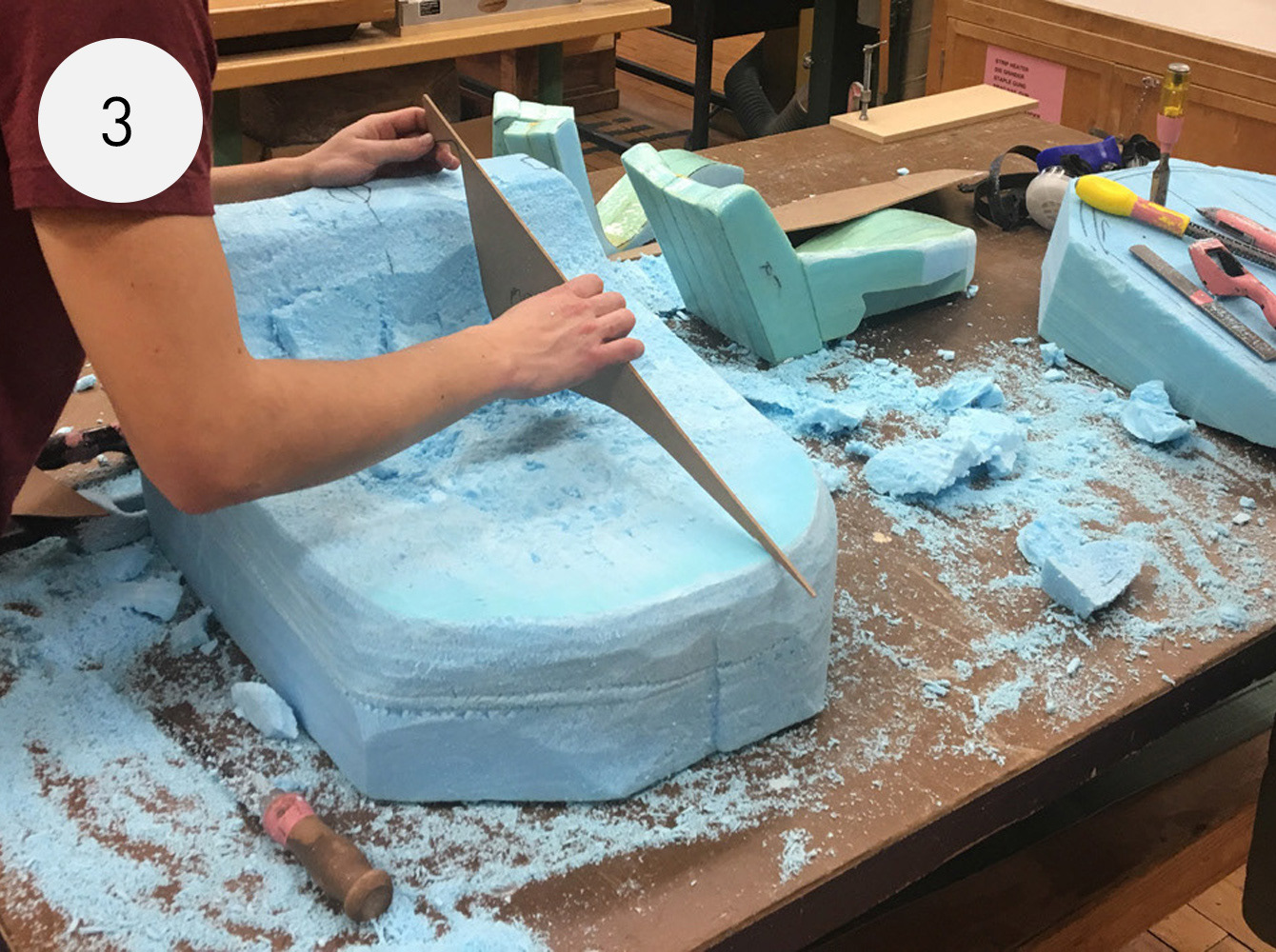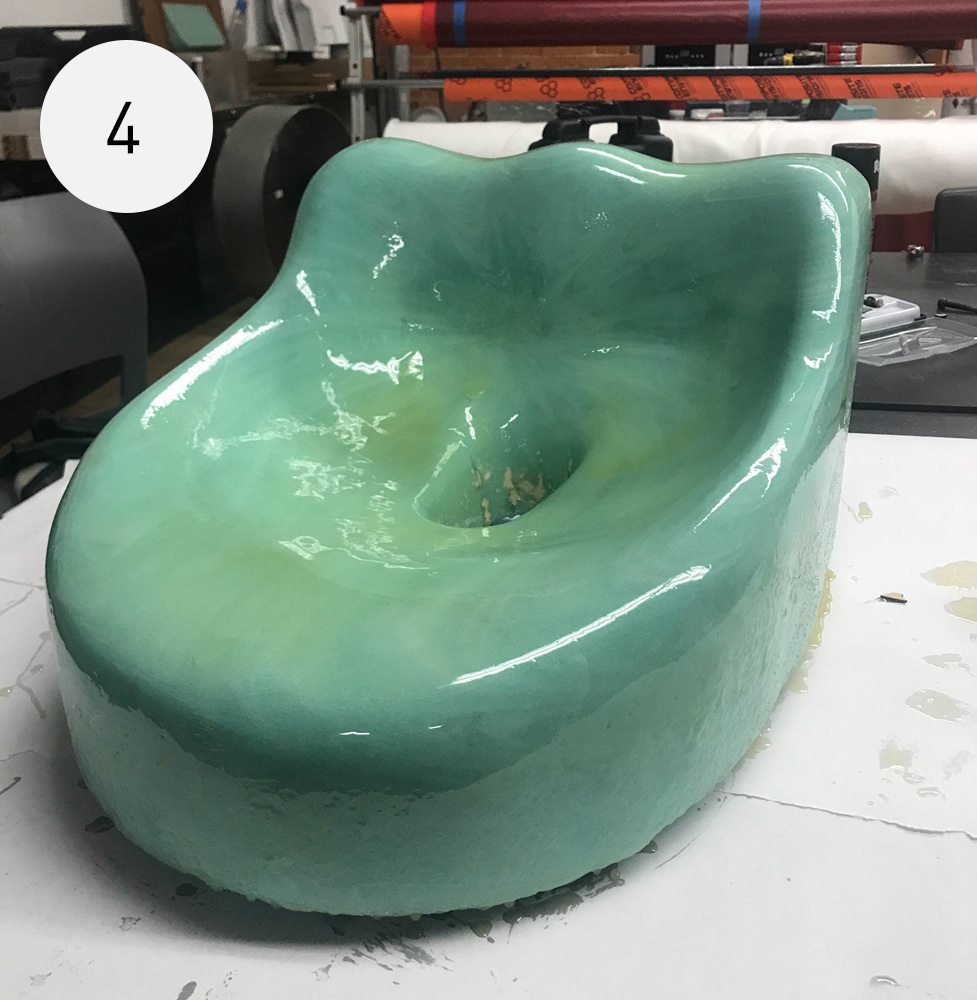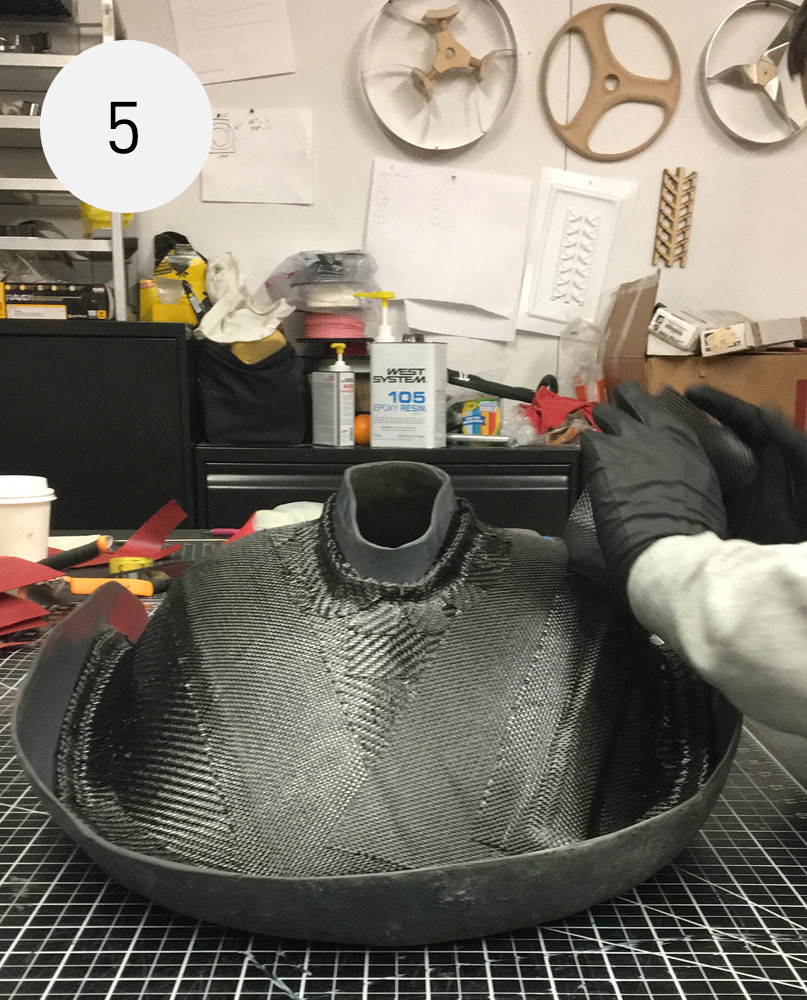 1. Mockup jig to test rider position and seat angle  /  2. Foam seat fit model  /  3. Carving the final seat pattern   /  4. Final seat pattern  /  5. Laying up a test seat with carbon fiber
(Per competition rules, the vehicle must fit within a 5 foot cube space for transport, hence folding)