I-Beam is medium-capacity bicycle cargo system designed for ease-of-use.
It's perfect for a daily commute or a day at the beach.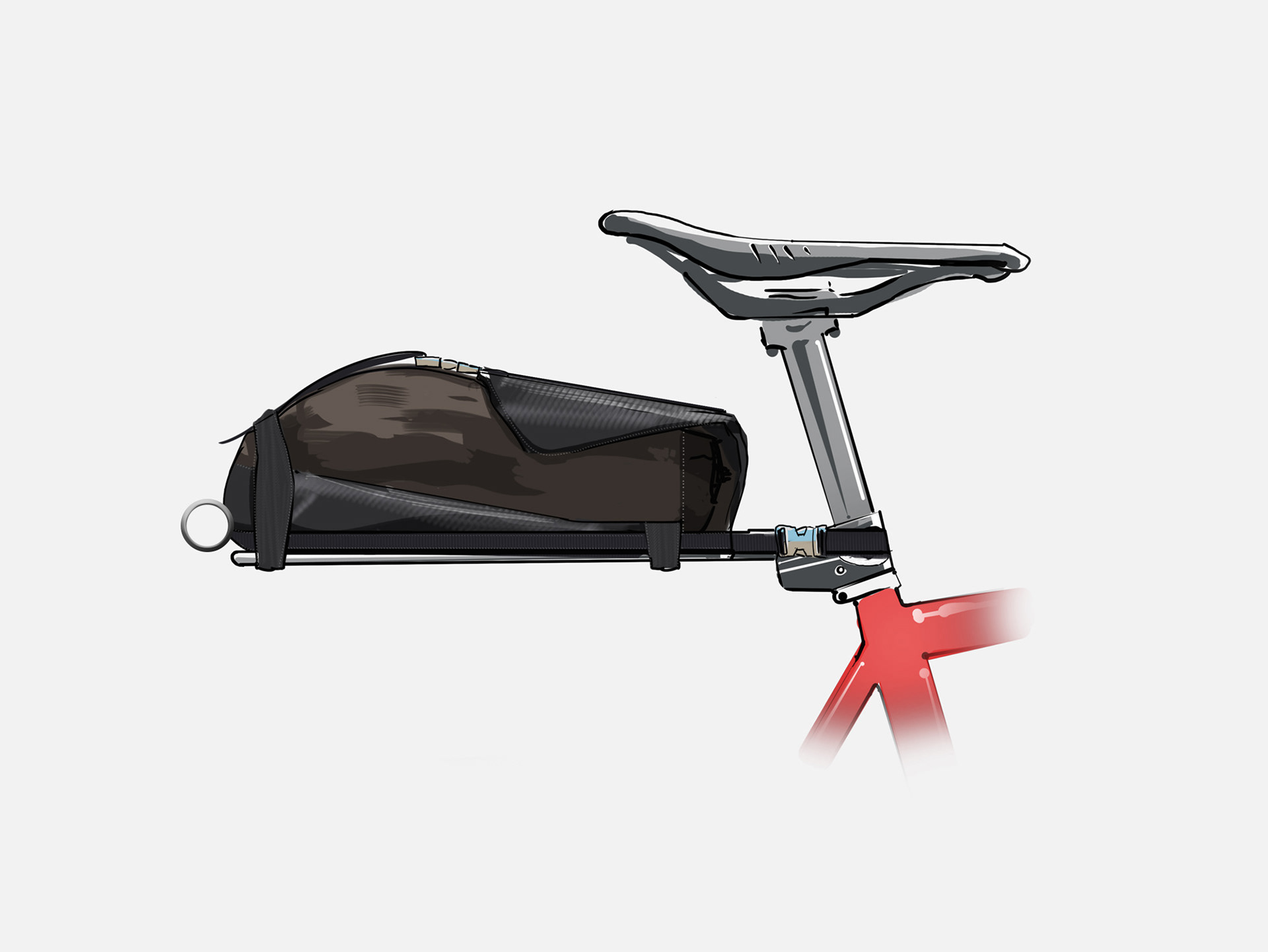 Starting with a goal to create a better cargo solution for commuter cyclists

, I polled a group of 120 users to inform the design direction.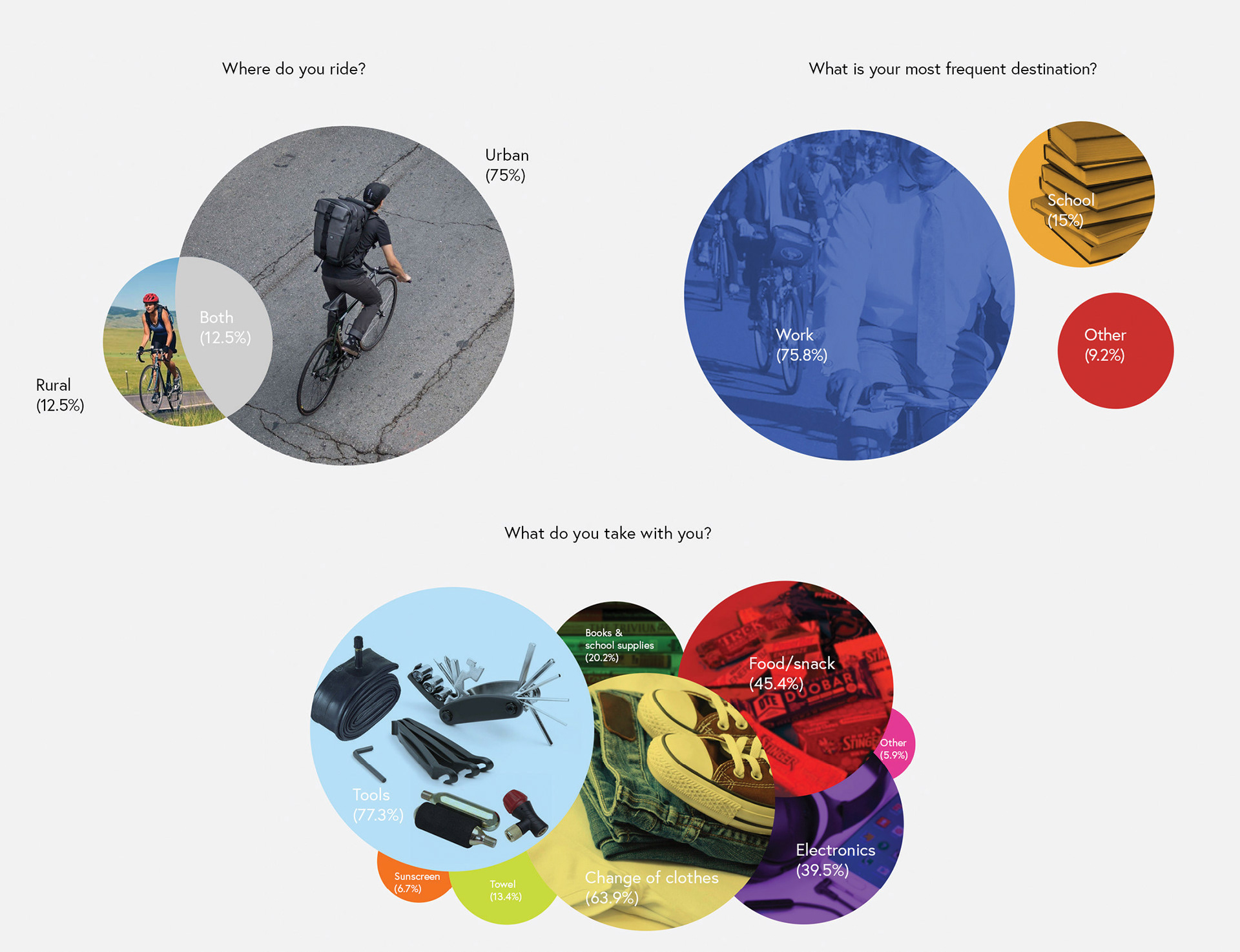 The majority of respondents most frequently traveled to work or school in urban environments, and

carried only a few small items such as tools, clothes, or a food/snacks using backpacks.
Many who used backpacks, however, complained of increased fatigue and perspiration. This often meant that in certain situations they avoided traveling by bike because they did not want to arrive at their destination in a disheveled condition.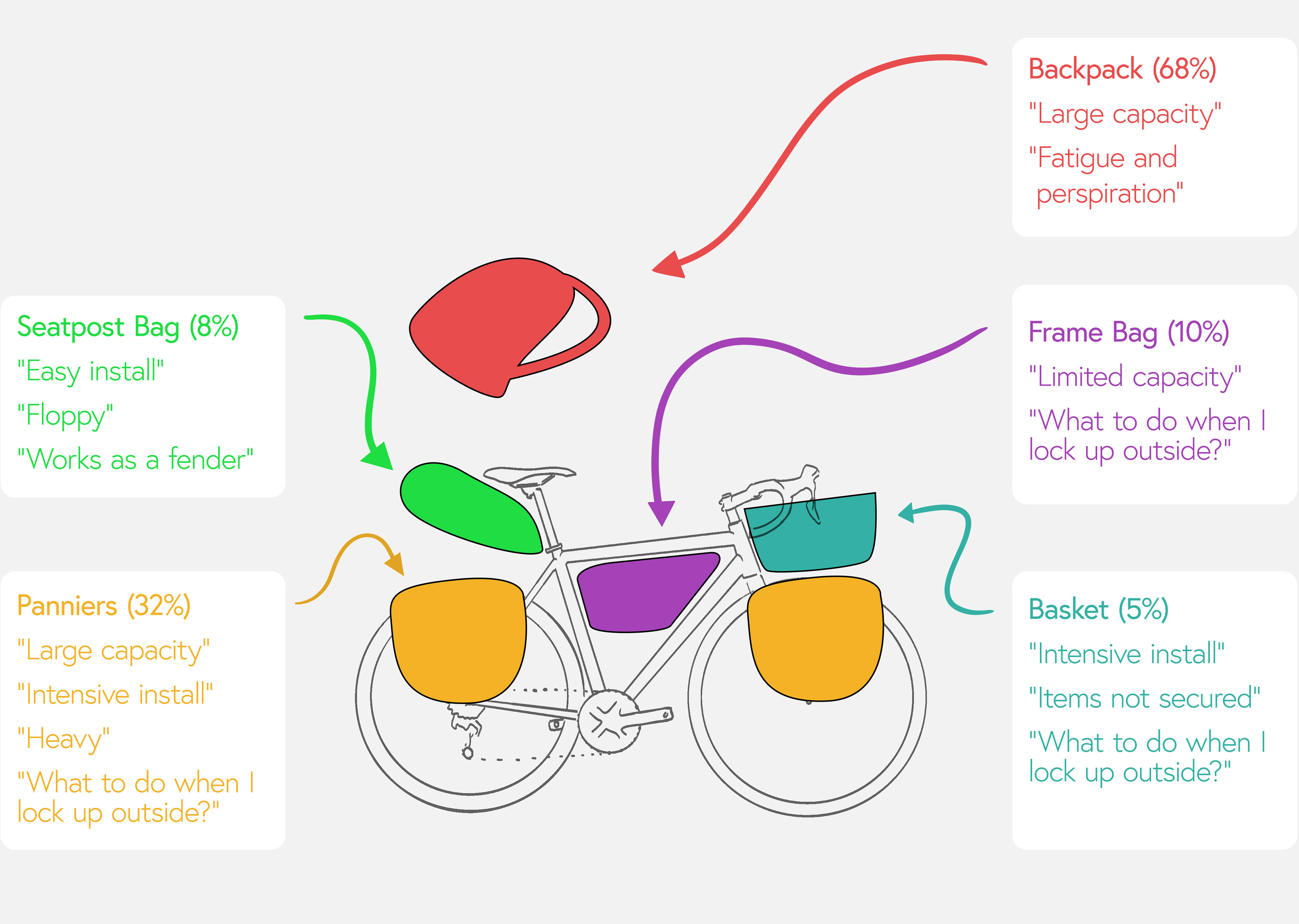 A frequently cited concern of bike-mounted storage was what to do once the bike was locked up—users understandably did not want to leave their belongings on the street.

An investigation of the market revealed that seatpost-mounted bags may offer the most benefits for users: they had sufficient capacity for most users' needs, were easy to install, were placed in an aerodynamic location, and had potential to be detachable.

However, most products in this category were not widely used or well-known, and seemed to be notorious for floppy structures. Ultimately, this storage type seemed like the most promising to improve upon.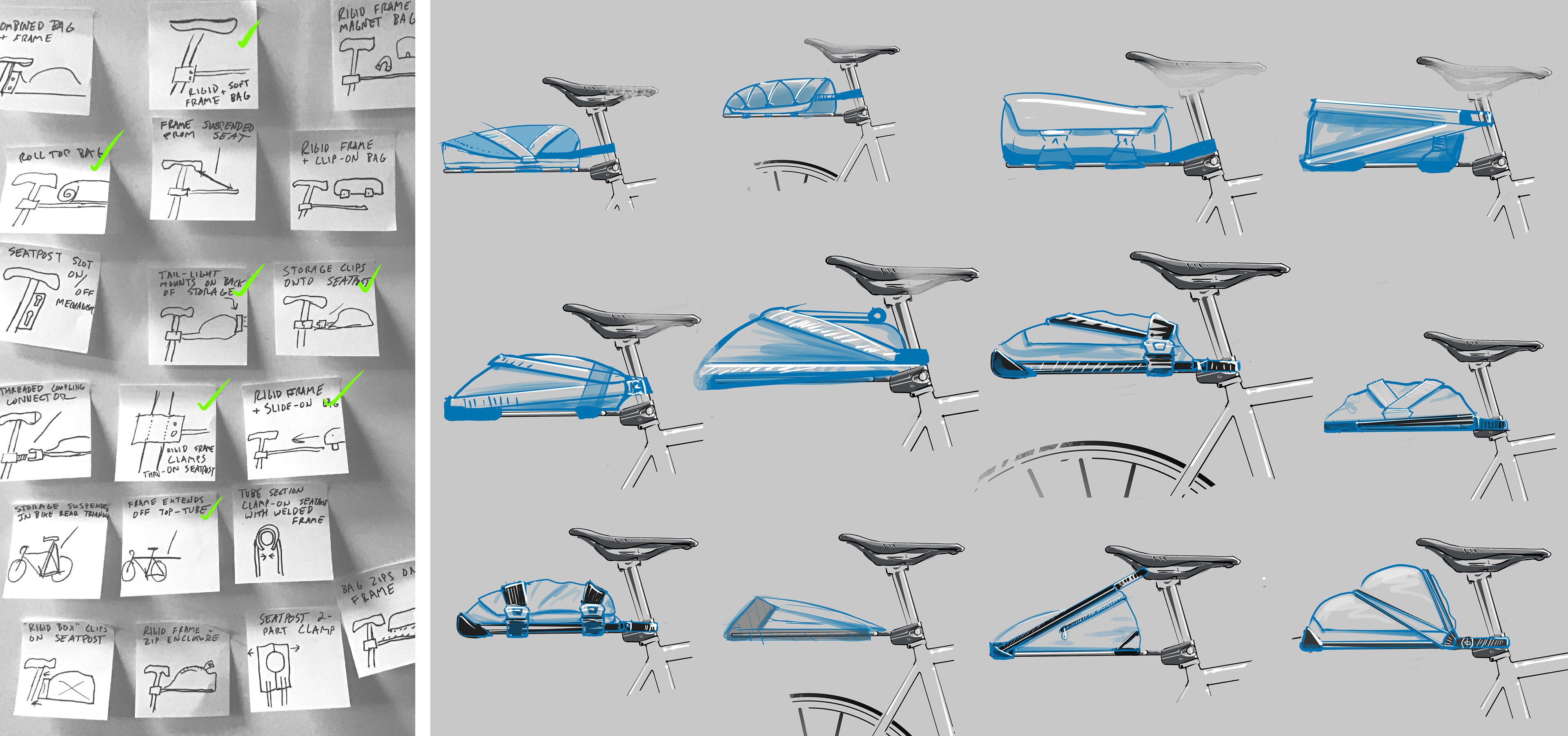 Research findings shaped the requirements for the alpha prototype: 
the solution needed to be durable, lightweight, stable, detachable, and accommodate both a tail light and space for the majority of users' items. 
Various ideas were evaluated on practicality, manufacturability, and robustness before a design direction was chosen. 
The pairing of a soft-good bag with a rigid frame seemed the most feasible, and offered many benefits, including that the frame could ultimately serve as a common platform for interchangeable bags to fit the functional and aesthetic needs of different users.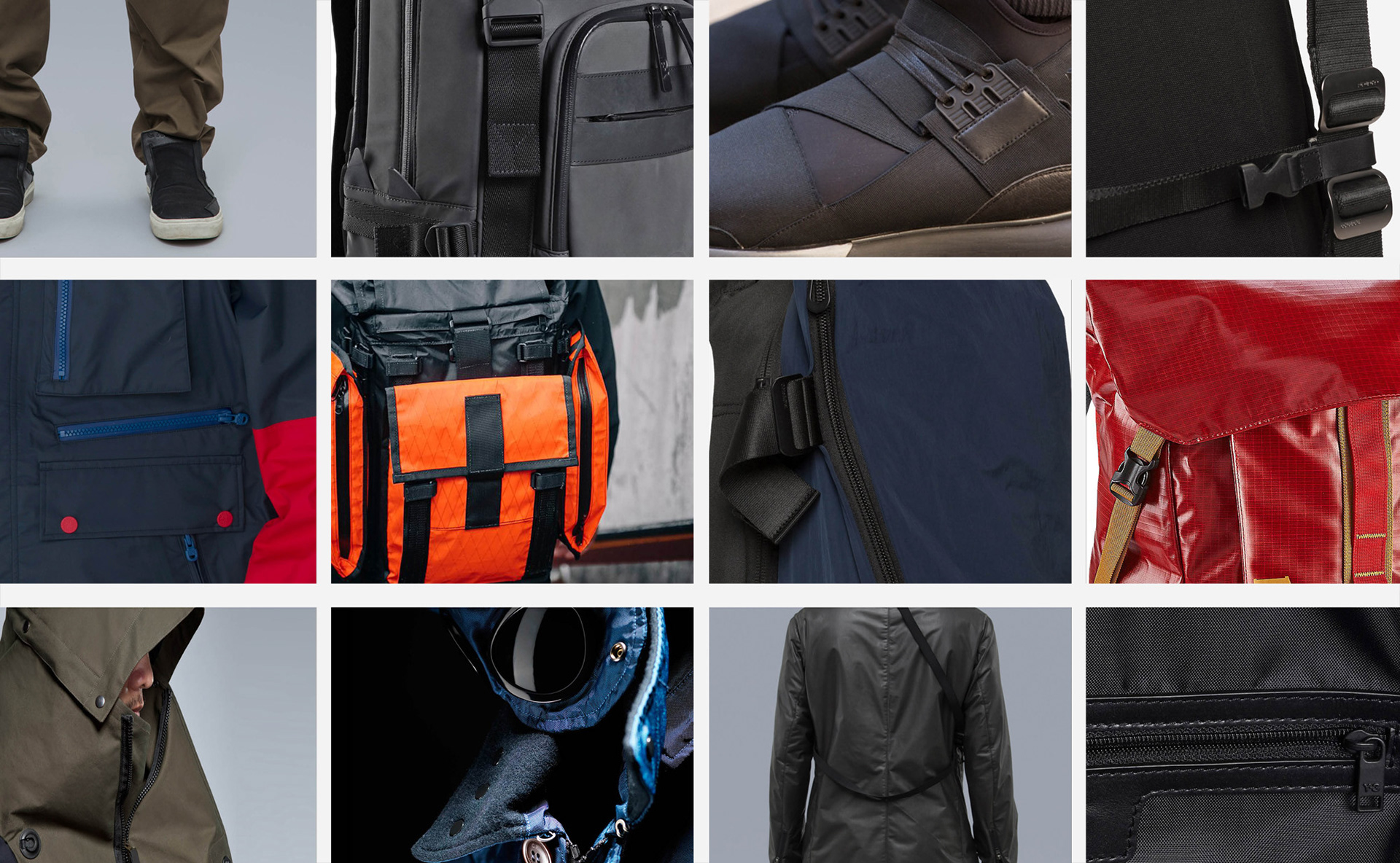 Following research findings, styling cues and material choices for the initial prototype were drawn from modern technical wear that paired well with an urban environment.
Frame hardware was designed for strength, rigidity and durability: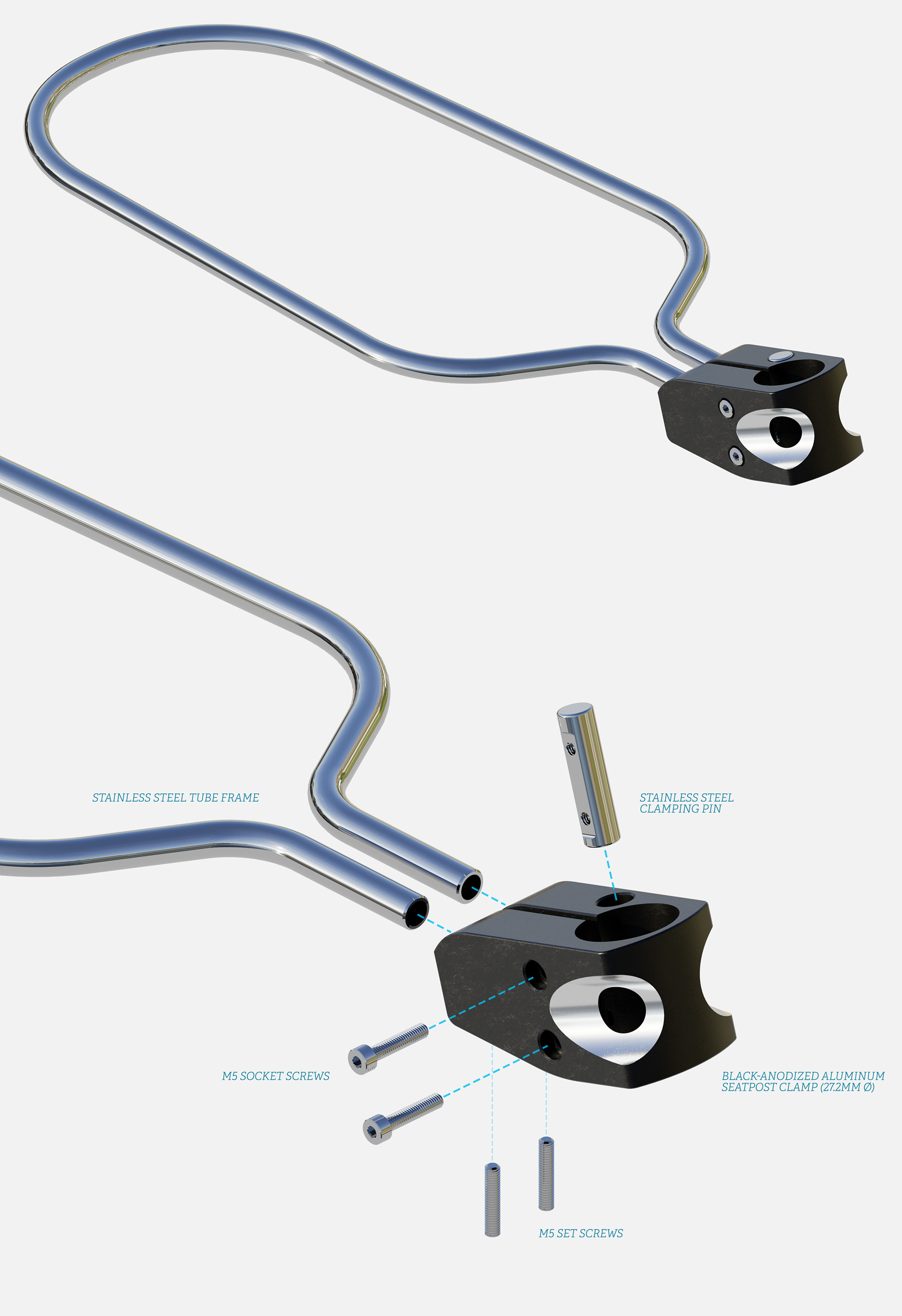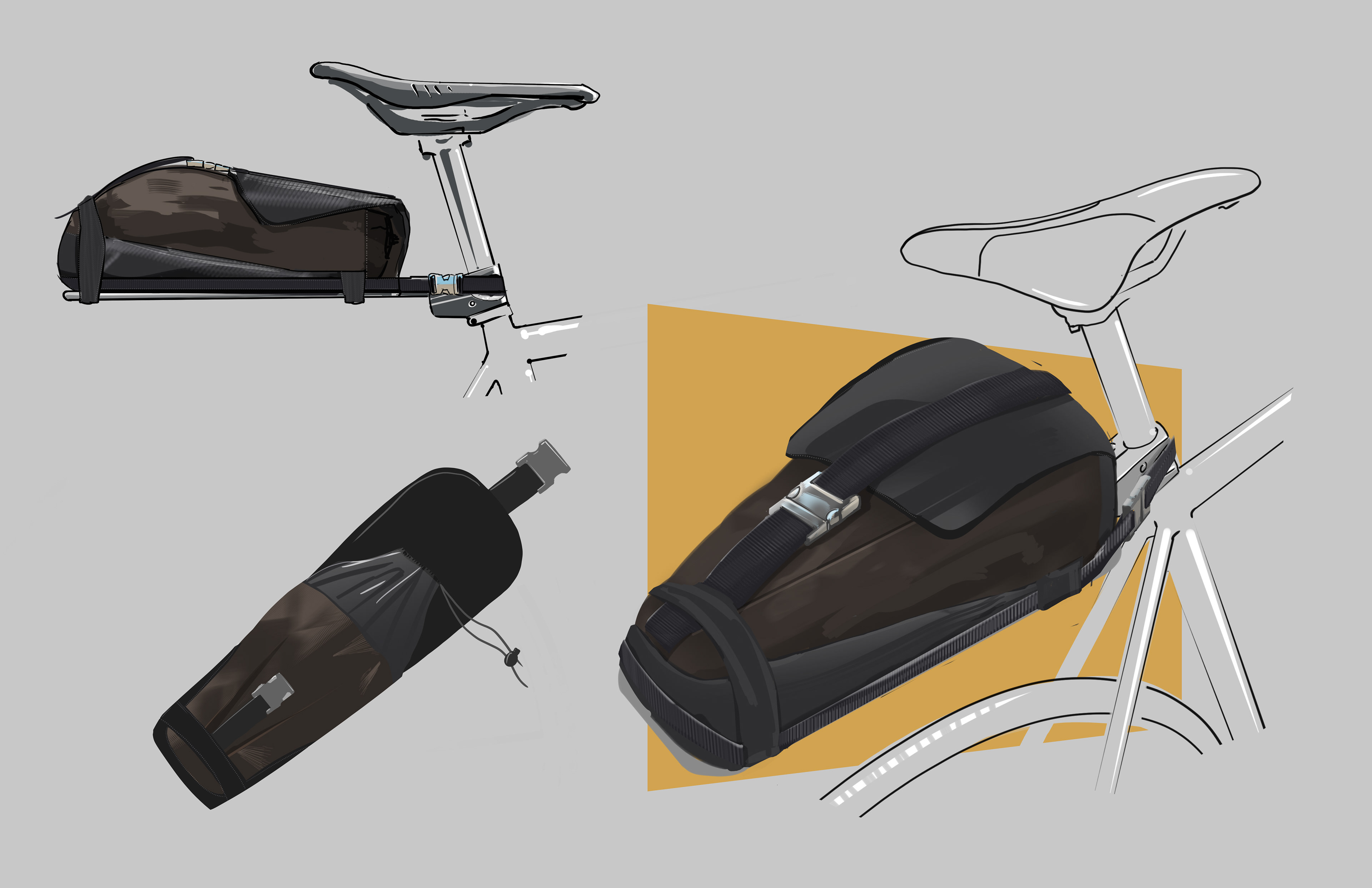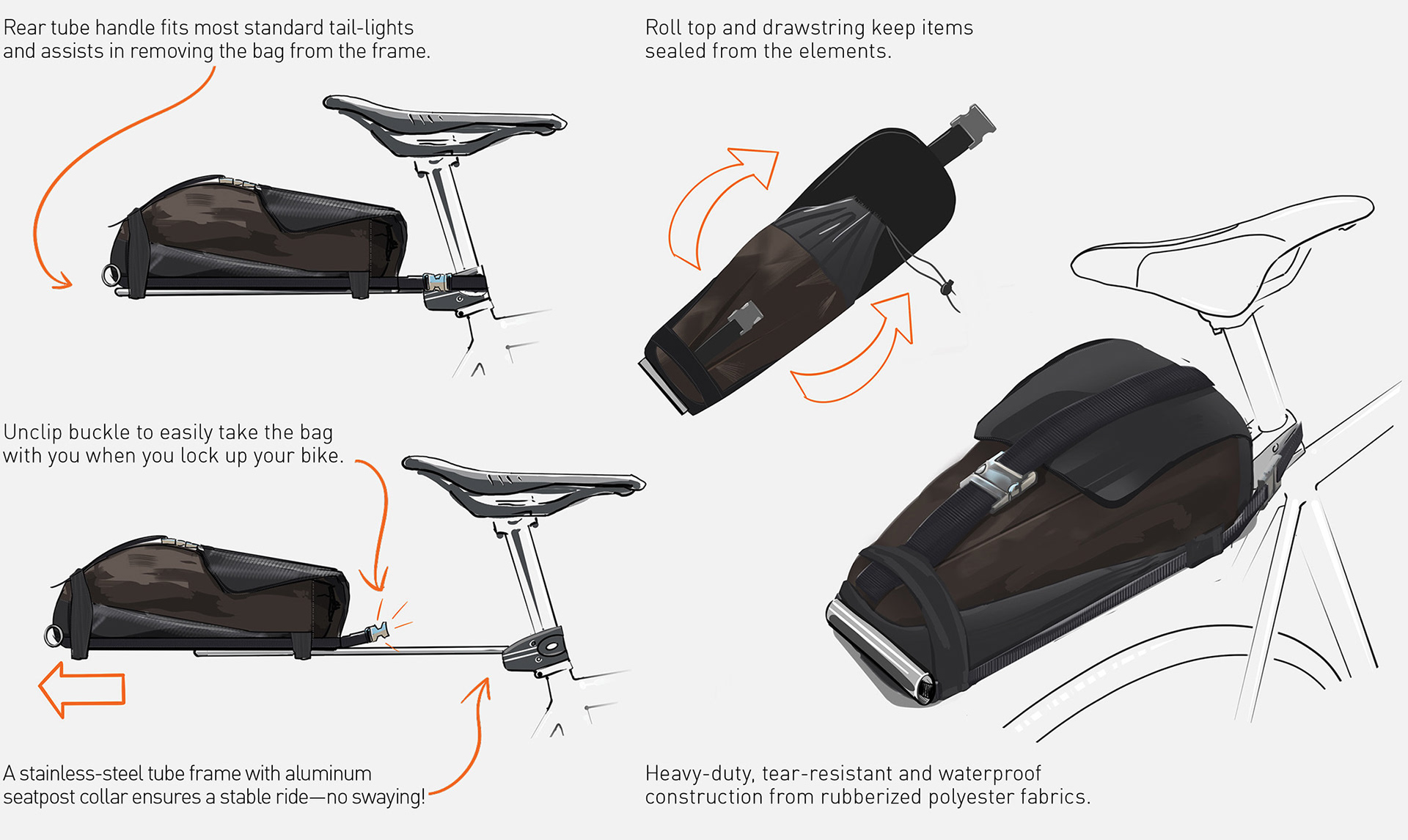 This prototype was fabricated to function for real-world testing. It was used heavily for two months on the streets of New York City and performed excellently. Many insights were gained from this testing phase which could inform further iterations of the design.