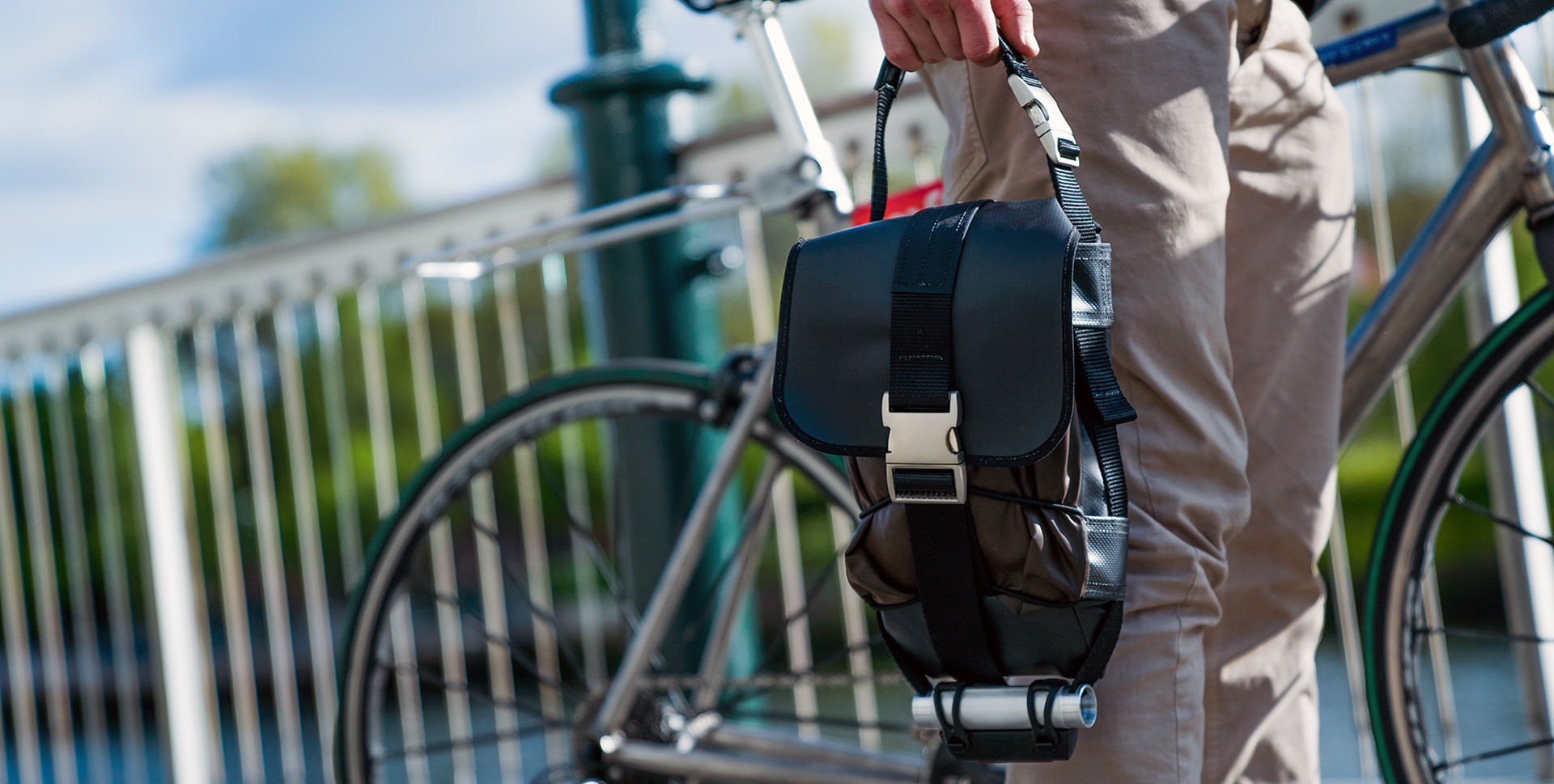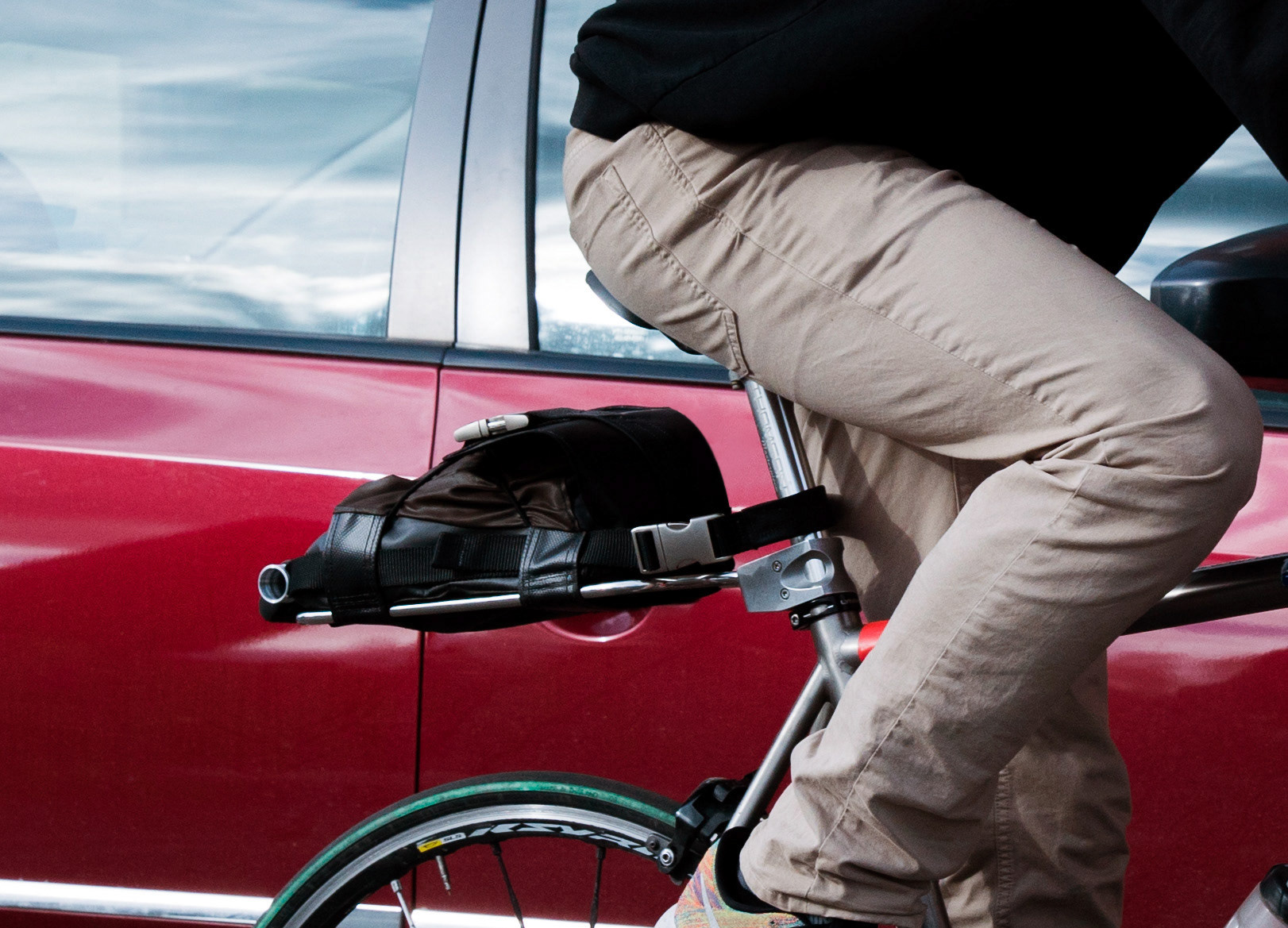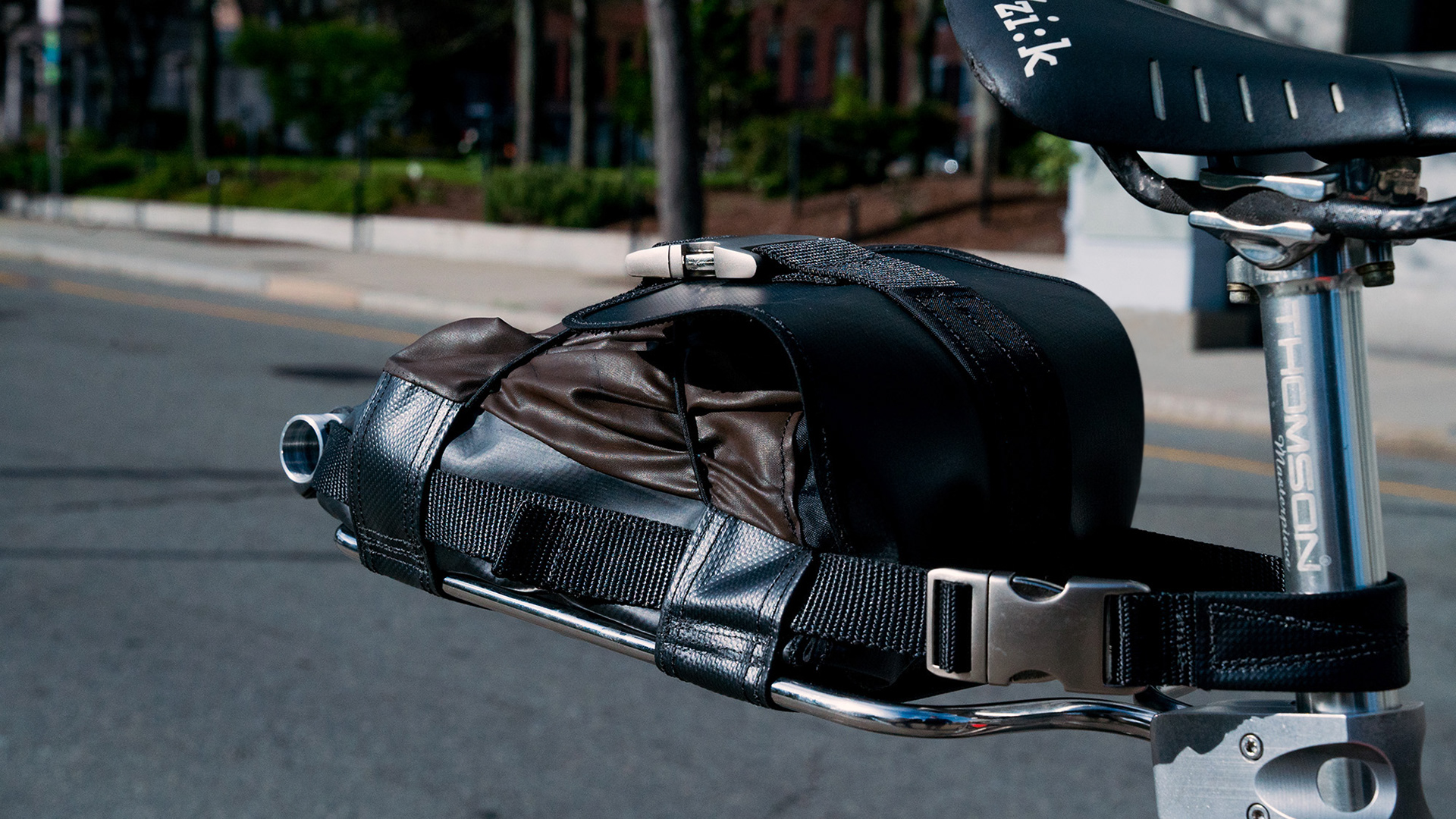 Paracord drawstrings secure cargo, and heavy duty aluminum clips hold everything tightly and a 
rigid stainless-steel tube frame ensures solid structure for transportation.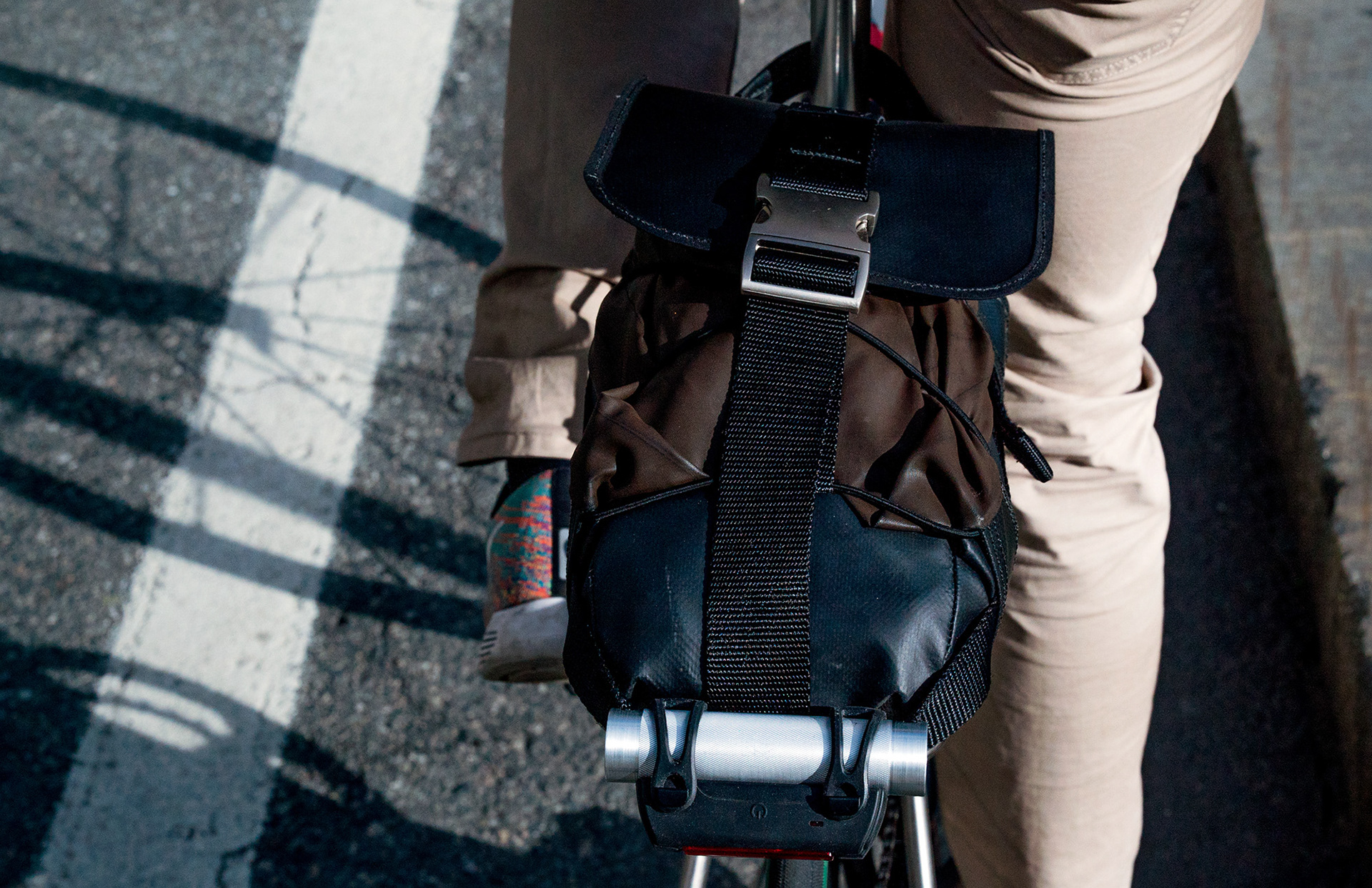 A rear tube handle is used to remove the bag from the frame, and is able to mount a standard seatpost tail light.
The bag removed and ready to carry.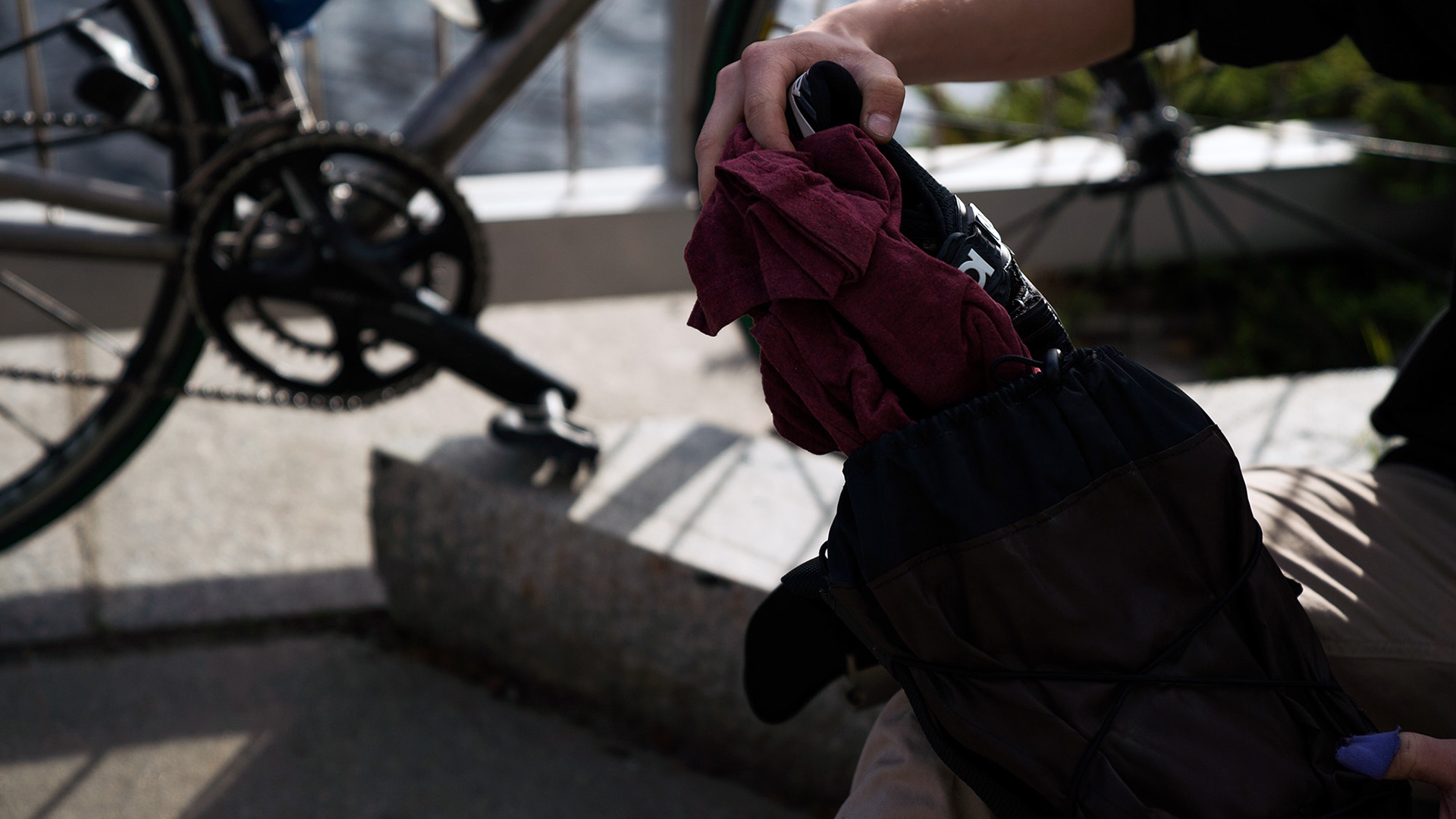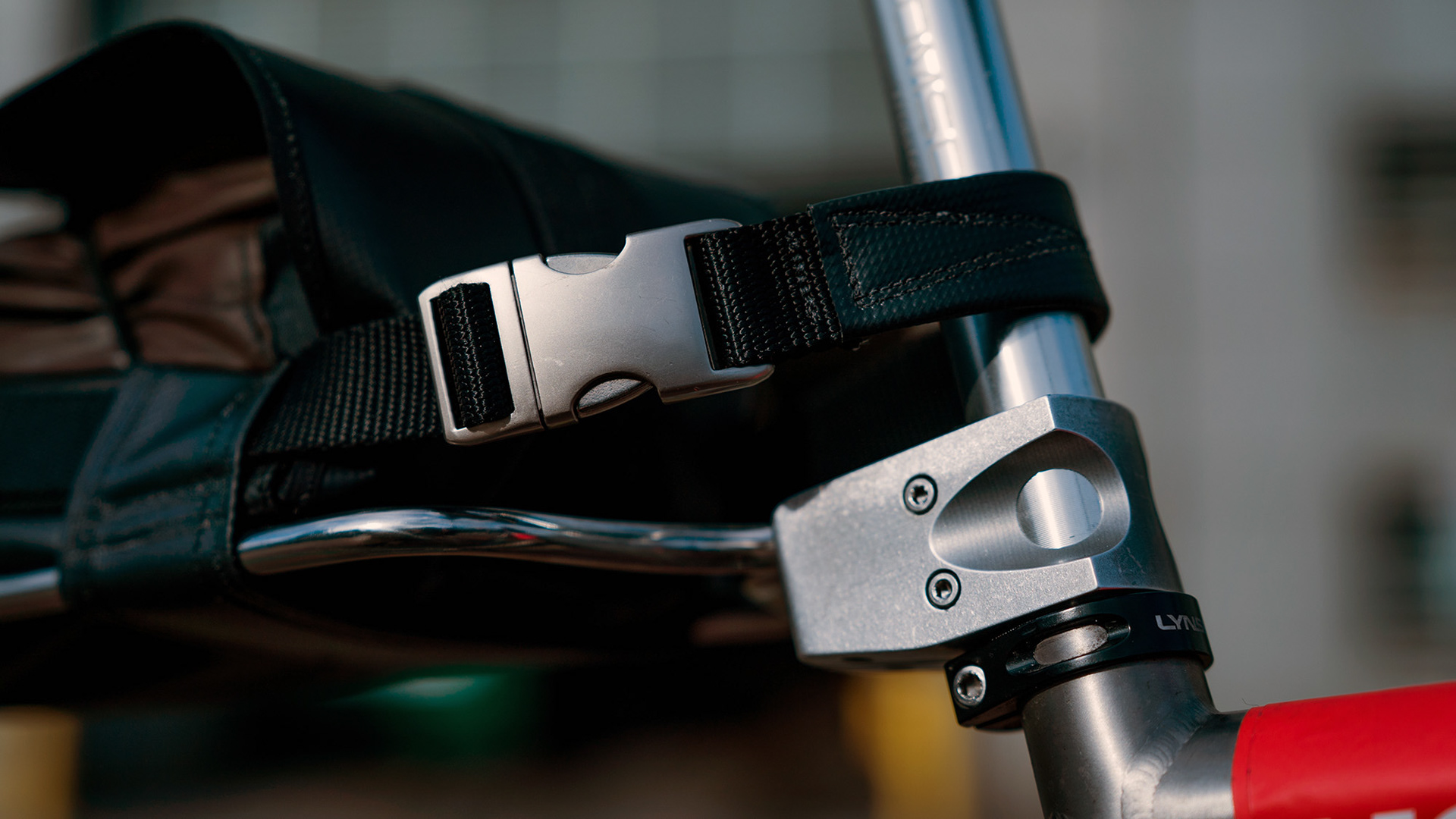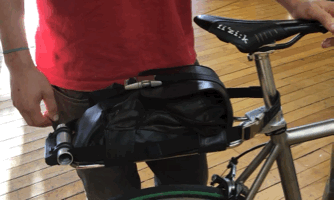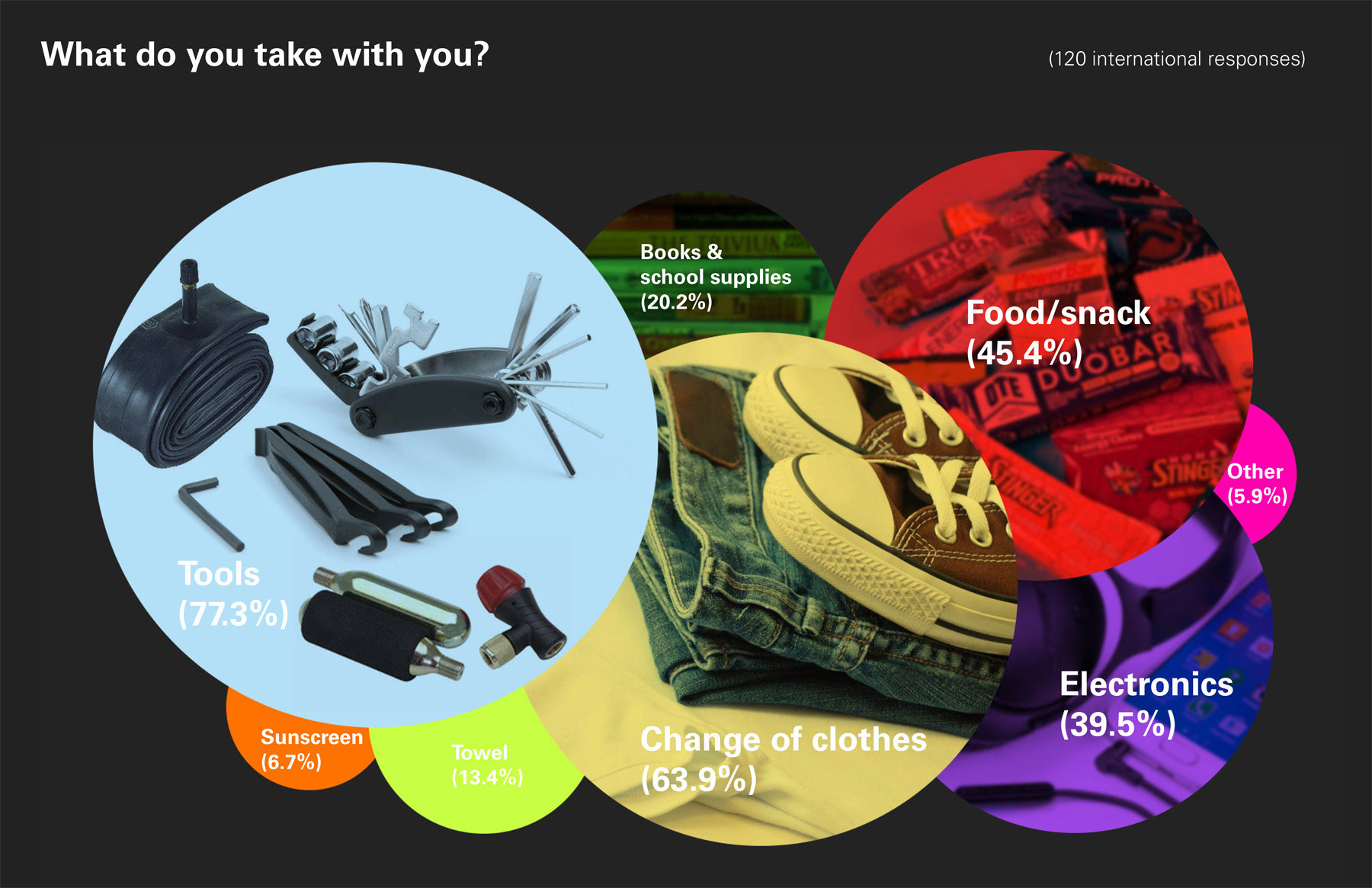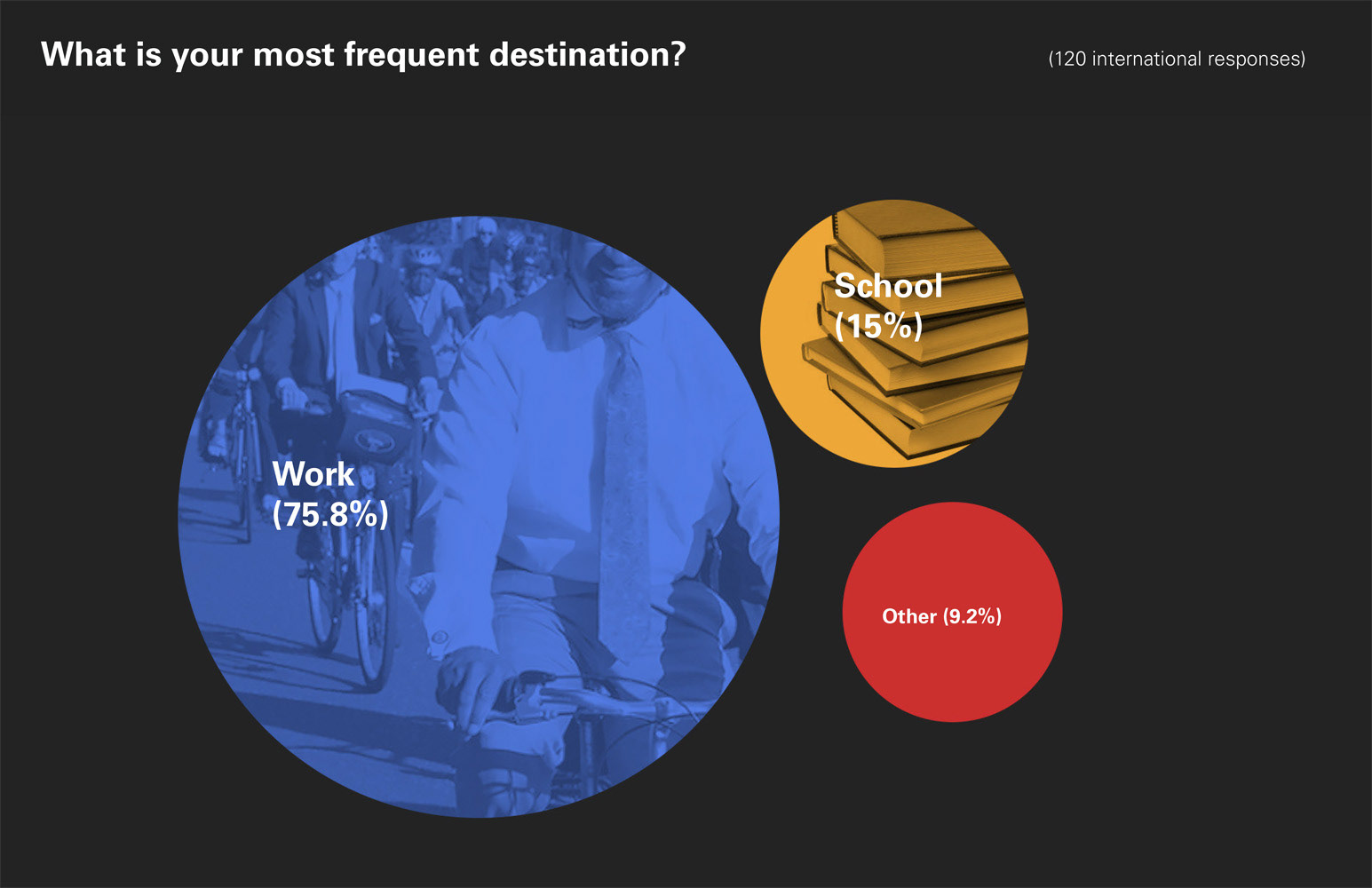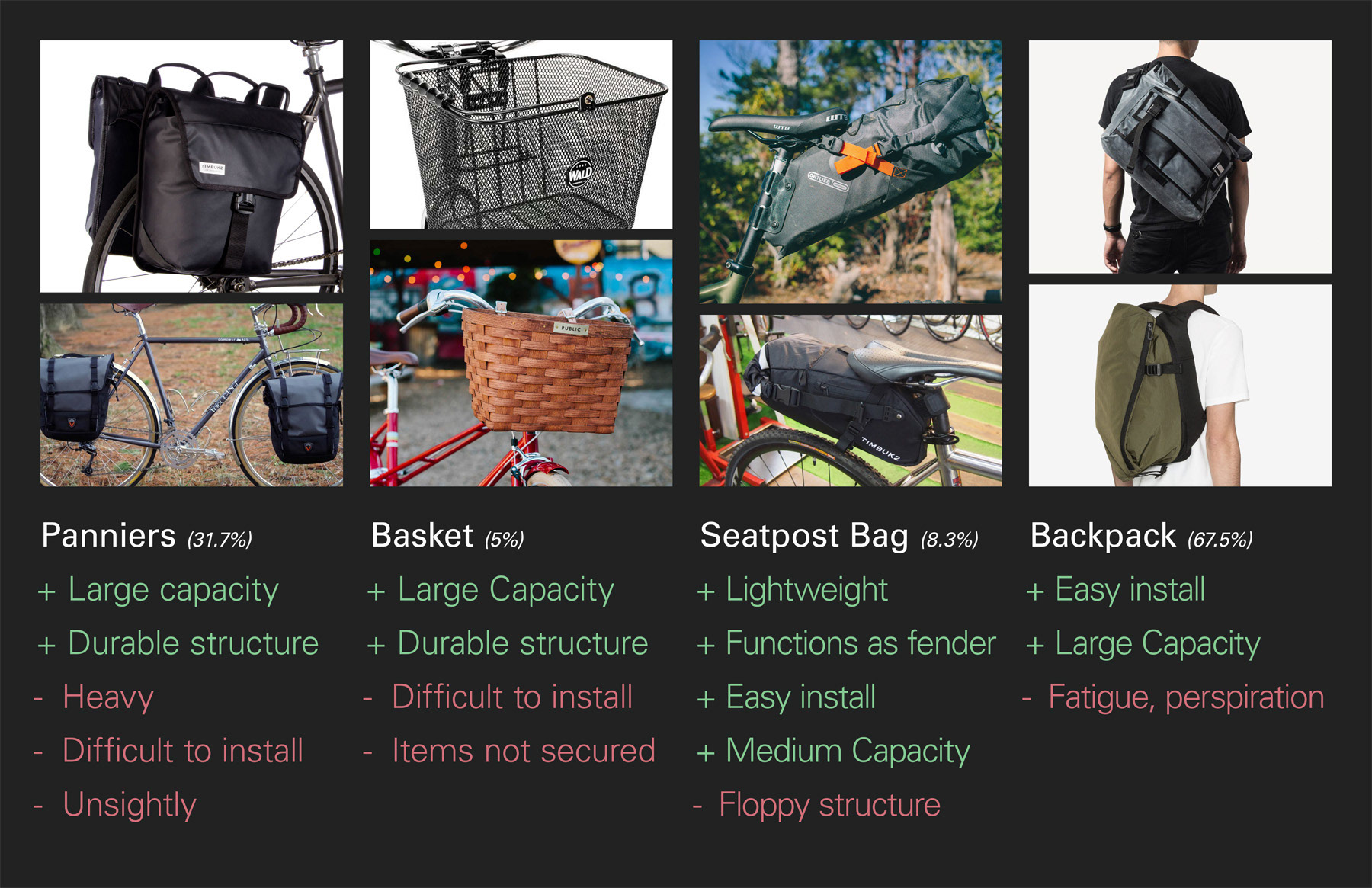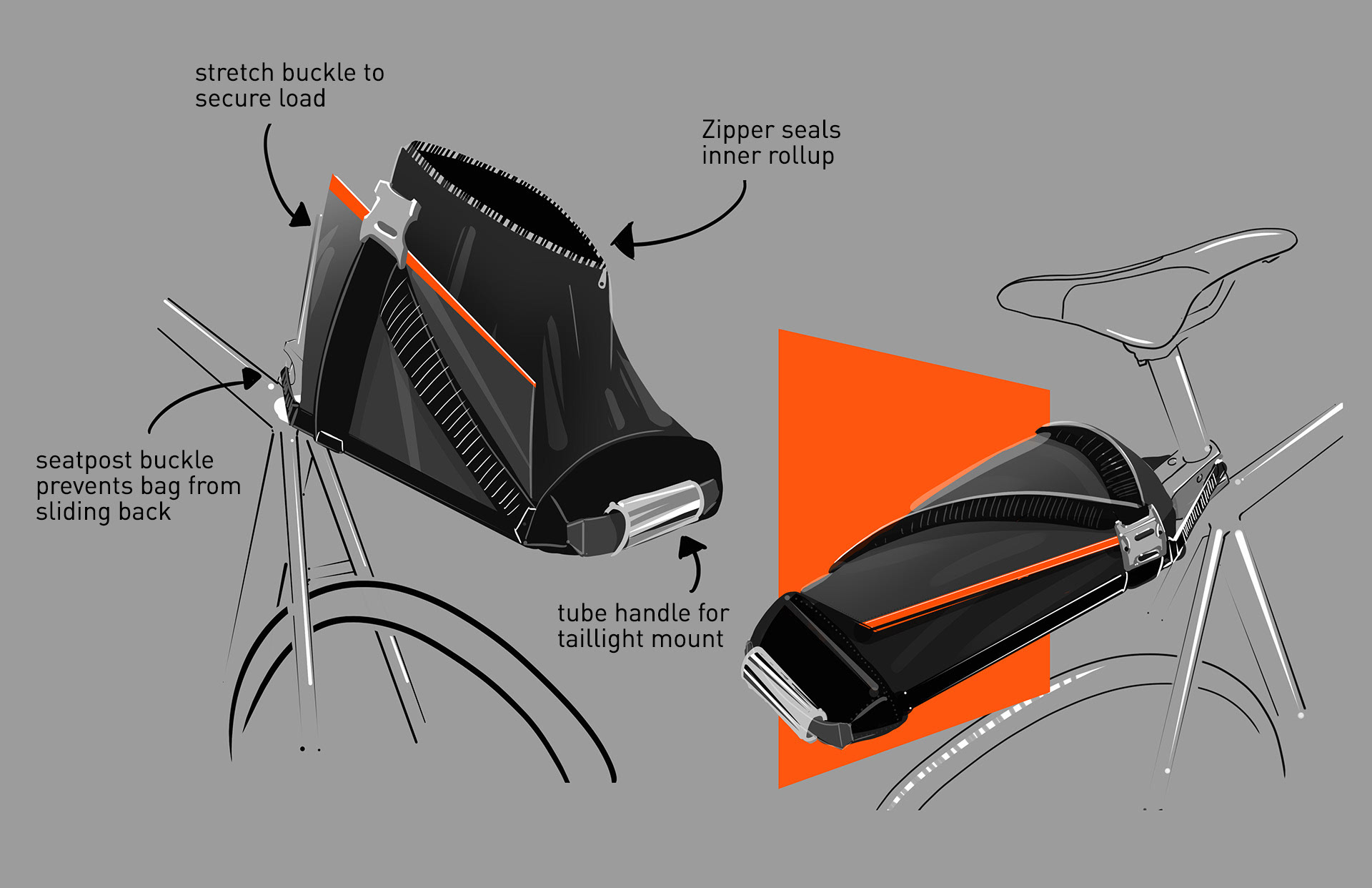 The mounting system has potential as a platform for a variety of bags to fit users' functional and aesthetic needs.